Welcome to

S.N.M. Polytechnic

S.N.M. Polytechnic was established in 1984 to impart quality technical education to the students from rural area in various fields of engineering. Due to rapid industrial growth, there is an increased demand for technical manpower all over the country and abroad. To meet this demand this Polytechnic offers structured three year diploma programmes with the right mix of theoretical knowledge, honed by practical skills in seven streams.

The institution is named after late S.N.Moodbidri, the great philanthropist, who dedicated his life to the service of society.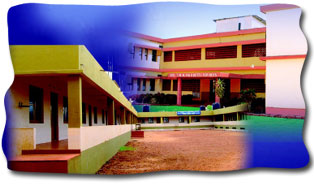 The Polytechnic is jointly sponsored by the Academy of General Education (A.G.E.) Manipal and S.M.C. Trust, Moodbidri. The A.G.E. Manipal is a constituent of prestigious Manipal Group which holds a number of educational, financial and industrial institutions of international reputation. The S.M.C trust has dedicated itself for imparting higher education and developmental programmes since 1965. The campus has a first grade collage, an industrial training center and a college of Physical Education managed by the Academy of General Education and S.M.C. Trust for the past few decades.
News Events
Diploma Admission 2016-17
Grant-in-aid courses: Automobile Engineering, Electrical & Electronics Engineering and Electronics & Communication Engineering Non-grant courses: Mechanical Engineering, Civil Engineering, Computer Science & Engineering and Mechatronics Engineering.
Placement Report - 2016
"Our placement records speak for us. 150+ placements from the available 274. "
Announcements
Committee heads & In charge of various co curricular and extracurricular activities for the academic year 2016-17
Due importance is given to co-curricular and extra -curricular activities in our Polytechnic to nurture the talents and skills of the students. Various Committee heads and Staff incharge are appointed for the academic year 2016-17
DCET 2016
Online Registration
Course Offered
Auto mobile Engineering
Electrical &electronics Engineering
Electronics&Communication
Engineering
Computer science& Engineering
Mechanical Engineering
Civil Engineering
Mechatronics Engineering