Our source of Inspiration……..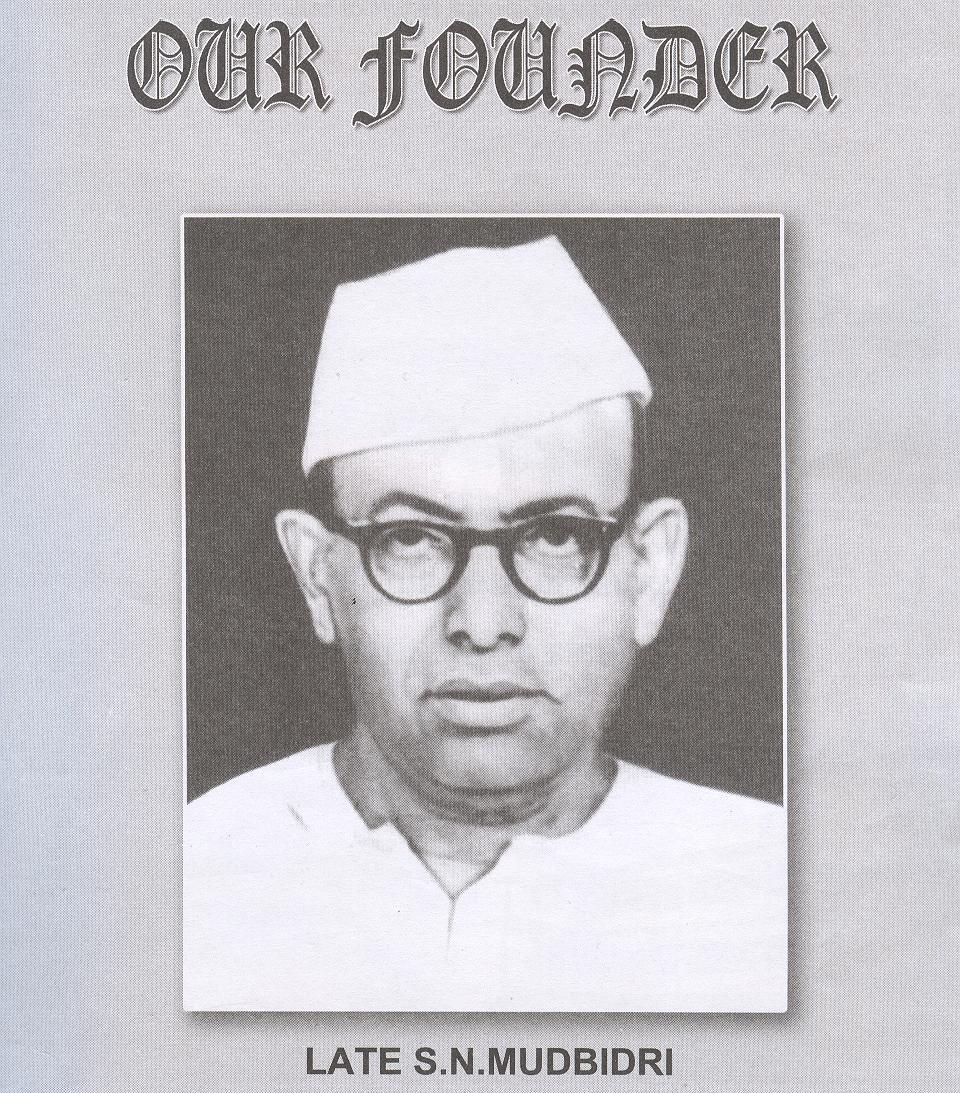 Late Sanjeeva Narayana Mudbidri
It is a matter of great pride to profile Sri S. N. Mudbidri after whom our Polytechnic is named. By profession, he was an industrialist and businessman engaged in the manufacture and distribution of automobile parts. He had a long and impressive record of social service for more than four decades. His pursuits were many and varied. They included rural uplift, adult literacy, widow re-marriage, education, medical services and other.
The great man that S. N. Mudbidri was, he still had a very modest beginning. When he landed in Mumbai he took up the job as a typist with an auto parts dealer and eventually took to salesmanship. Gradually he became a prosperous businessman dealing in the manufacture and sale of auto spares.
After having attained success in his profession, and even before
Sri Mudbidri evinced keen interest in social service. He was largely instrumental in the birth of Samaj Mandira, the community hall, which has been a centre of social and cultural activities.
In the field of education also, Sri Mudbidri's contributions were singular. He played a key role in the establishment of Mahaveera Vidyavardhaka Sangha which joined hands with the Academy of General Education, Manipal, in the establishment of Sri Mahaveera College in 1964. Under his stewardship, educational institutions were set up in Moodbidri, Kallamundkur, Mulki and Puttur.
Another unforgettable contribution of Sri S. N. Mudbidri was the establishment of G.V. Pai Memorial Hospital in Moodbidri. This Hospital, set up in 1974, is now well staffed and equipped.
Sri S. N. Mudbidri was a Gandhian to the core. He was an embodiment of simplicity in personal life. He was pragmatic and endowed with an obsession to serve his fellowmen and share with them whatever he possessed.
How fortunate is our institution to be named after this great soul!