COMPUTER SCIENCE ENGINEERING
Vision
To be center of excellence in the field of computer engineering by providing value based quality technical education, endowed with moral and ethical values, transforming dreams into reality by developing an individual's potential.
Mission:
1. To strengthen the core competence through analytical learning and problem solving capability.
2. Involve students with necessary technological and intellectual capacity to face the changing demands of modern technology
3. Focus on character building through a range of curricular and extra-curricular activities.
Faculty Members

Name

Miss Rashmitha D.E.C , B.E

H.O.D

Contact number


9845229340

Email

rashmithashetty9340@gmail.com

D.O.B

10-11-1992

Date of Joining this Institution

10/07/2017

Total teaching experience

4 years

Additional responsibilities
Name

Smt .Sapna. B.E

Lecturer

Contact number


9008644035

Email

sapnadevadiga21989@gmail.com

D.O.B

2nd December

Date of Joining this Institution




Total teaching experience

2.5 Years

Additional responsibilities
Name

Sowmya Shetty. B.E

Lecturer

Contact number


6360766056

Email

somustty@gmail.com

D.O.B




Date of Joining this Institution




Total teaching experience




Additional responsibilities

Name

Smt. Asha Moolya D.C.E

Instructor

Contact number


9535821908

Email

asha.moolya85@gmail.com

D.O.B

2oth July

Date of Joining this Institution

06-09-2011

Total teaching experience

10 years

Additional responsibilities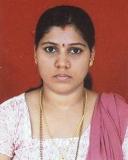 Name

Smt . Jyothhi. DEC

Instructor

Contact number


9845700861

Email

ljyothi02@gmail.com

D.O.B02-05-1984

02-05-1984

Date of Joining this Institution

08-01-2013

Total teaching experience

8 years

Additional responsibilities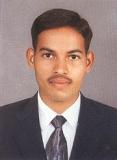 Name

Mr. Anil Pinto D.C.S

System Admin

Contact number


9901202745

Email

anilpinto99@gmail.com

D.O.B

22-03-1992

Date of Joining this Institution

21-12-2012

Total teaching experience

09 years

Additional responsibilities
Departments