Vision
We are guided by the vision of S N Mudbidri to make the institution an abode of learning and help every student attain full potential to contribute to our nation's growth.
Mission
1. To provide technical education to students in a nurturing environment to acquire appropriate skills and enhance their competence, character, confidence and make them excel in their professional careers.
2. To engage the students in activities that promotes their responsibility, understanding, resilience, belongingness to boost their self-worth.
3. To create a feeling among the students that they are valued and respected assets of society.
ಸಂಸ್ಥೆಯ ಧ್ಯೇಯ
ಪ್ರತಿಯೋರ್ವ ವಿದ್ಯಾರ್ಥಿಯೂ ತನ್ನ ಸಂಪೂರ್ಣ ಸಾಮರ್ಥ್ಯವನ್ನುಅರಿತು, ಅರಳಿ ರಾಷ್ಟ್ರದ ಉನ್ನತಿಗೆ ತನ್ನದಾದ ಕೊಡುಗೆಯನ್ನು ನೀಡಲು ಎಸ್. ಎನ್. ಮೂಡಬಿದ್ರಿ ಪಾಲಿಟೆಕ್ನಿಕ್ ಸಂಸ್ಥೆಯು ಕಲಿಕೆಯ ನೆಲೆವೀಡಾಗಬೇಕು ಎನ್ನುವ ಧ್ಯೇಯವೇ ನಮಗೆ ದಿಕ್ಸೂಚಿಯಾಗಿದೆ.
ಸಂಸ್ಥೆಯ ಗುರಿ
1. ವಿದ್ಯಾರ್ಥಿಗಳಿಗೆ ತಾಂತ್ರಿಕ ಶಿಕ್ಷಣವನ್ನು ಸೂಕ್ತ ಕೌಶಲ್ಯಗಳೊಂದಿಗೆ ಒದಗಿಸಿ, ಅವರ ನಡತೆ, ನೈಪುಣ್ಯ ಹಾಗೂ ಆತ್ಮ-ವಿಶ್ವಾಸಗಳು ಪ್ರವರ್ಧನೆಗೊಂಡು, ಅವರು ತಮ್ಮ ವೃತ್ತಿ ಜೀವನದಲ್ಲಿ ಯಶಸ್ವಿಯಾಗಲು ಪೂರಕವಾದ ವಾತಾವರಣವನ್ನು ನಿರ್ಮಿಸುವುದು.
2. ವಿದ್ಯಾರ್ಥಿಗಳಲ್ಲಿ ಜವಾಬ್ದಾರಿ, ತಿಳುವಳಿಕೆ, ಜೀವನೋತ್ಸಾಹ ಹಾಗೂ ಆತ್ಮಸ್ಥೈರ್ಯಗಳು ವಿಕಸಿಸುವಂತೆ ಅವರ ಸ್ವಮೌಲ್ಯ ಸಂವರ್ಧನೆಗೆ‌ ಅವಶ್ಯಕವಾದ ಚಟುವಟಿಕೆಗಳಲ್ಲಿ ಸಕ್ರಿಯವಾಗಿ ತೊಡಗಿಸುವುದು.
3. ವಿದ್ಯಾರ್ಥಿಗಳಲ್ಲಿ ಅವರು ಈ ಸಮಾಜದ ಗೌರವಾನ್ವಿತ ಹಾಗೂ ಅಮೂಲ್ಯ ಸಂಪತ್ತು‌ ಎನ್ನುವ ಭಾವನೆ ಮೂಡಿಸುವುದು.
A brief note on S N Mudbidri Polytechnic, Moodbidri.
S N Mudbidri Polytechnic was established in the year 1984. The Polytechnic is managed by The Academy of General Education, Manipal and SMC Trust Moodbidri. The Polytechnic is named after the great philanthropist, S N Mudbidri after his demise. The Polytechnic was established with a noble vision of making the rural youth of this region employable through quality technical education at affordable fees. About 1000 students are pursuing their education in 7 engineering disciplines. The Polytechnic has teaching and non-teaching staff strength of 81.
S N Mudbidri polytechnic is known for quality & excellence. Today S N Mudbidri Polytechnic is recognized as one of the best polytechnics in the state. Students are provided free space and they pursue their education without any compulsion or pressure.
Adequate facilities are provided for the students with an ambience for learning. Well-furnished class rooms, well equipped laboratories, digital library, AV halls, drawing halls, auditorium, elevator for physically challenged children, cafeteria, indoor stadium and outdoor playground, hostels for boys and girls in a sprawling campus of 23 acres.
The polytechnic has set up a library stacked with huge volumes of technical books pertaining to different engineering disciplines. Computers with broadband facility are also provided in the library for the accessing required study material to update their knowledge from time to time. Conducive atmosphere for learning is created in the library.
The Polytechnic has established several platforms to identify, recognise, encourage and nurture the intrinsic or hidden talents of students. This is evident in the past record of students participation and achievements in most of the competitions, may it be academic related or otherwise.
Ample opportunities are provided for the students to participate in activities which help them develop their personality. The polytechnic encourages students in academic related activities such as industrial visits, internships, field visits, taking up industrial projects with a strong conviction that these exposures will help them reinforce their lifelong learning skills and will go a long way. Technical education becomes functional only when the children are provided with hands on experiences and the polytechnic keeps no stone unturned to explore such opportunities.
The placement record of our students is a mirror for the quality of education we provide. Companies prefer our students for employment. We have a excellent student placement track record since many years. Our management emphasizes that there should not be any student going out of the portals of this polytechnic without a job in hand. We have been successful in fulfilling the aspirations of our visionary founders.
It is not academics alone. Students can show case their talents in extra or co- curricular activities. Talents day, sports day and Annual days are celebrated with grandeur with the involvement of faculty and students. All national festivals are celebrated. Ayudha pooja is our specialty, the glory and grandeur of which even the public and old students never miss. The spectacular cultural and traditional éclat exhibited by our students is a feast to watch.
Our NSS and NCC units have done wonders in the past. One of our NSS programme officers was awarded as the best programme officer in the state. Our NSS activities are being appreciated everywhere in this region. Annual special camps in nearby villages have created indelible impressions in the minds of the beneficiaries for their planning and execution. Blood camps in association with youth Red Cross unit of our college with the support of service organizations have saved many lives. Check dams are built by our NSS units with the support of Rotary club. Week end trekking with cleaning camps are another new concept of creating awareness among students. These are just glimpses of our students' involvement in community service.
Our schools reach-out programme - a unique programme to teach basic science concepts experientially for the students of Govt. high schools in the neighbourhood has been greatly appreciated by many beneficiary government schools. Our students are trained to teach the fundamentals of science to government school students by attractive experiments and various teaching methodologies. This programme helps the school children and also enhances the self-confidence of our students.
Kaushalyam, an exhibition conducted by our polytechnic every year to showcase the technical models prepared by our students is an opportunity for our students to hone their technical skills. This exhibition is organized under the Innovation Cell of our polytechnic which stimulates our students to do what they learn. Neighbouring school/college students, industries and the general public are invited to view this exhibition in our premises.
Most of the students and parents are unaware that students pursuing their diploma education can further their higher studies by joining second year of BE/BTech programmes directly. This is called the lateral entry to engineering colleges. The pressure cooker atmosphere of PUC/CET/competitive exams is not felt by our students who wish to continue their engineering graduation studies after their diploma. Many of our students are studying BE/BTech in many top ranking engineering colleges in Karnataka. MIT, Manipal is one such college where our students get priority seats as we belong to the prestigious Manipal fraternity. More over our students get a fee waiver of 75% at MIT which students of other polytechnics do not have the privilege.
The fee structure of our Polytechnic is very reasonable. It is our endeavour that a deserving student who comes to S N Mudbidri for his/her education will not go back or discontinue his studies for lack of money. We ensure that the child is provided with the requisite fees through generous donations from our well-wishers and our old students. Besides this economically poor students are provided with free mid-day meals which we are sure no other polytechnic offers. The student support system is very well maintained and we make certain that every student who comes is happy and enjoys his stay here.
Utmost attention is given to discipline in the institution. You will not get to hear any cases of ragging, sexual harassment or discrimination of students based on their financial, religious or social status. There are committees to monitor all these issues. These committees keep a close watch on such occurrences.
The support for academically weaker students is excellent. If a student moves one step towards improvement of his academic performance our faculty move ahead ten steps to help such students. Remedial classes are being conducted for slow learners during their leisure or in the evenings.
The polytechnic has well planned and established hostels for both men and women at a stone throw away distance from the college. The resident students in the hostels have the facilities for their physical fitness namely gymnasium, indoor wooden court, playground, 400mt running track or opportunities for all types of games and sports.
With more than 36 years of existence the polytechnic has created a niche in the surrounding. Faculty members or staff will definitely boast about their institution always. However listening from the horse's mouth is more appropriate before you take a call. The best assessment about an institution can be had from the old students or present students of that institution who are spread across the length and breadth of our country and also abroad. One can seek or consult for opinion about S N Mudbidri Polytechnic and decide which polytechnic to choose from.
Wish you all the best.
Principal
S.N.M POLYTECHNIC MOODBIDRI MANDATORY DISCLOSURE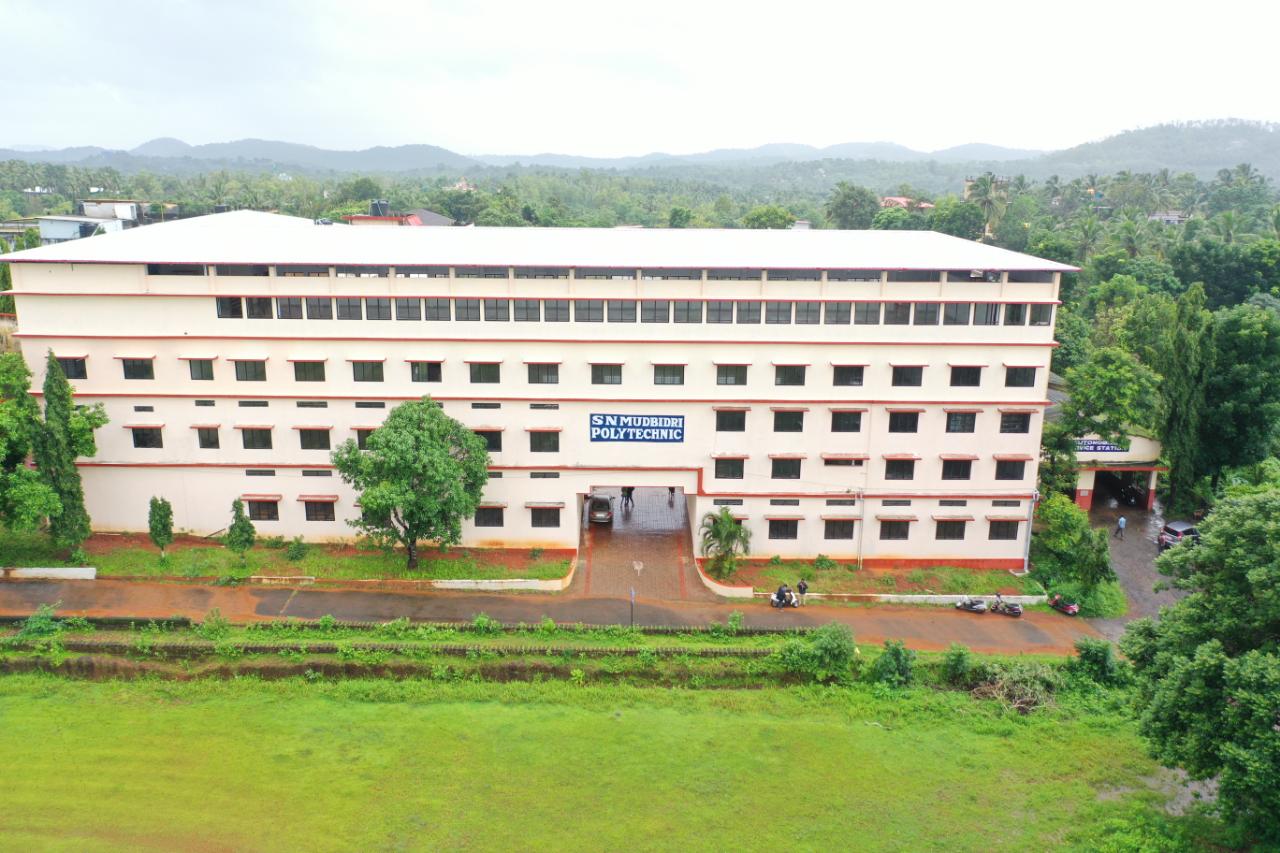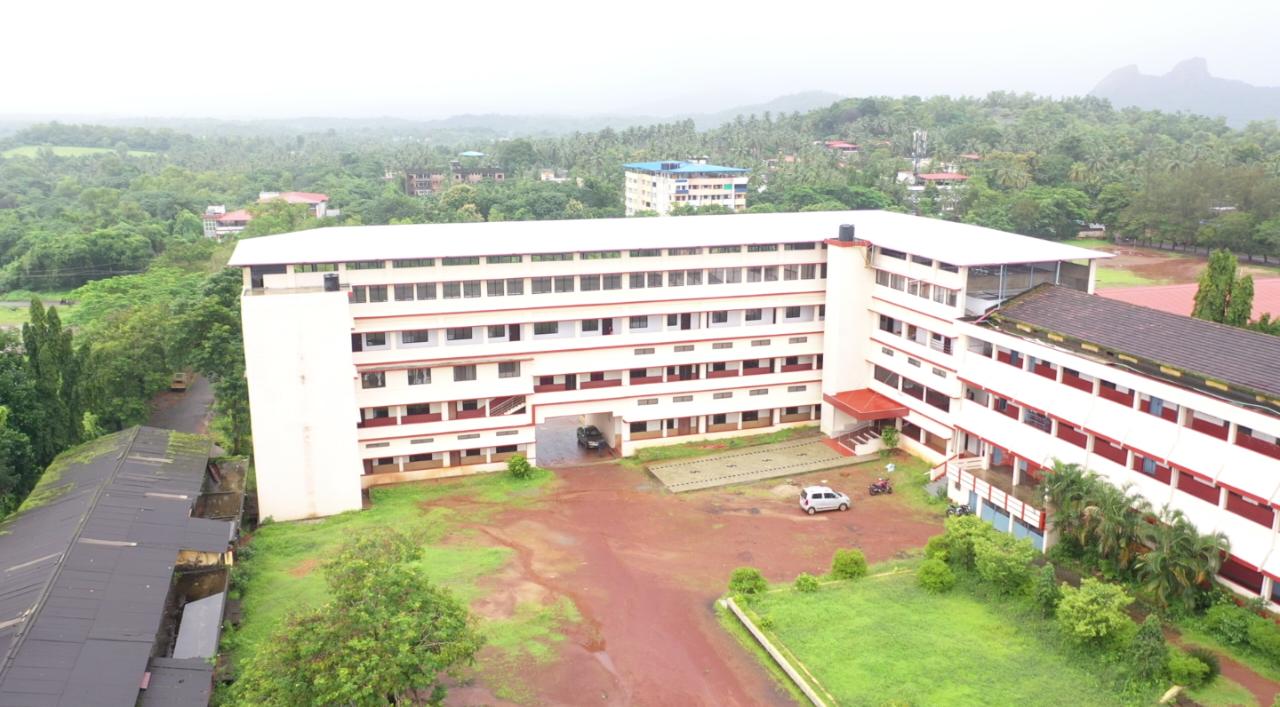 SNM POLYTECHNIC MOODBIDRI LOGO