INAUGURATION OF INNOVATION CLUB AND OTHER CLUB- 2017-18
Innovation club which was started in 2013-14 in our Polytechnic is stepping on to 5th year of its inception. Sri G, Ramakrishna Achar, Chairman and Managing Director, SKF Groups, inaugurated the activities of Innovation club and other department clubs namely, ENVATO, ARIVA, Tech forum, e-club, Spark electrical, Yantra and MTX club on 11th September 2017.
In his speech Mr. Achar said if one has excel in life should dream big, strive hard to realize the dream and should have a intense urge to contribute something good to the society. In modern age mere bookish knowledge is not going to help a student to come up. One has to acquire hands on experience by taking up short term Industrial trainings.
The Chief Guest of the function Mr. Rajendra Kalbavi, Project Director, Dakshina Kannada Nirmithi Kendra, NITK, Surathkal advised the students that without innovation one cannot prosper. The very purpose of Engineering studies is making this world a better place to live with the help of innovation.
President of the function Sri K. Abhayachandra, Chairman, SNMP Governing Council, appreciated the efforts put on by students and faculty members in winning 1st and 2nd prizes in State level Project exhibition Competitions. On this occasion passed out students Sri Prameeth Shetty and Sri Venkatesh Prabhu of Mechanical department were honored for winning 2nd prize in State level 'Do it yourself' competition organized by DTE at Bagalkote Government Polytechnic in March 2017.
Presidents of various department clubs were recognized on this occasion. Principal Mr. J.J.Pinto rendered introductory speech and welcomed the guests. Coordinator of Innovation club Dr. Gurudas S. P. presented the activities of the club in the last academic year. Lecturers Mr. Harish Thantri and Mrs. Jyothi introduced the guests. Students Mr. Kevin Rayan Santhamayur and Ms. Akshatha anchored the program Lecturer Ms. Rashmitha proposed vote of thanks.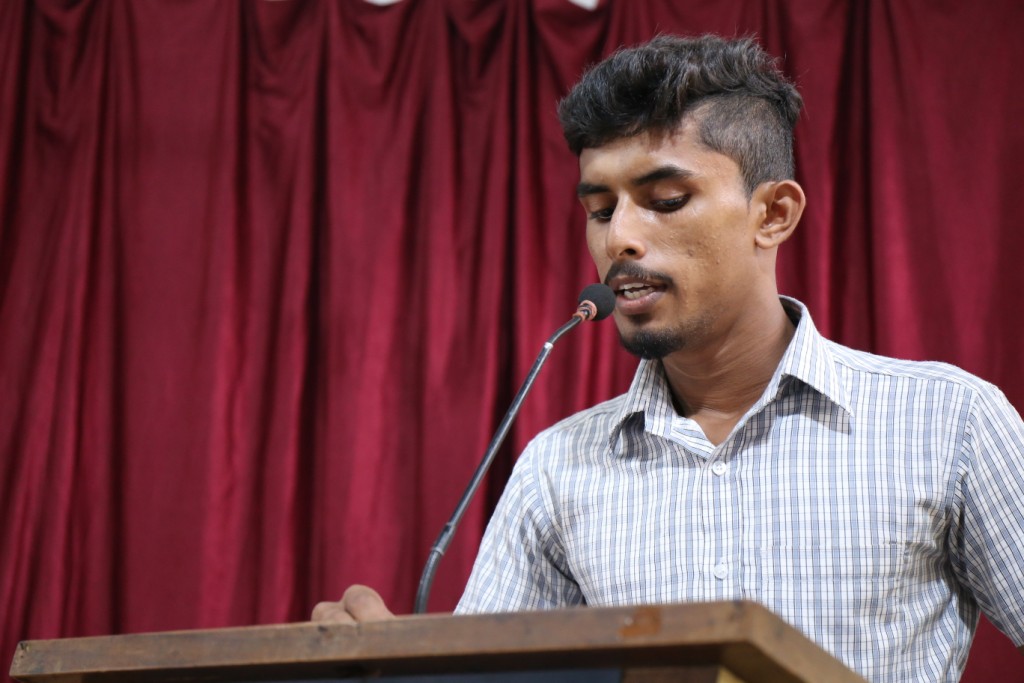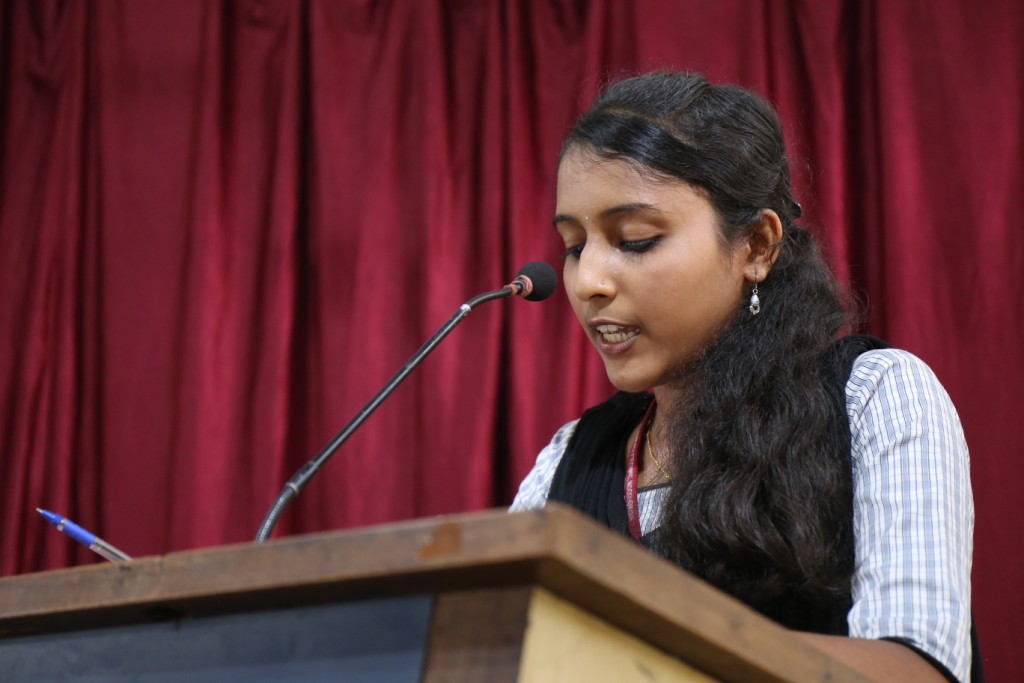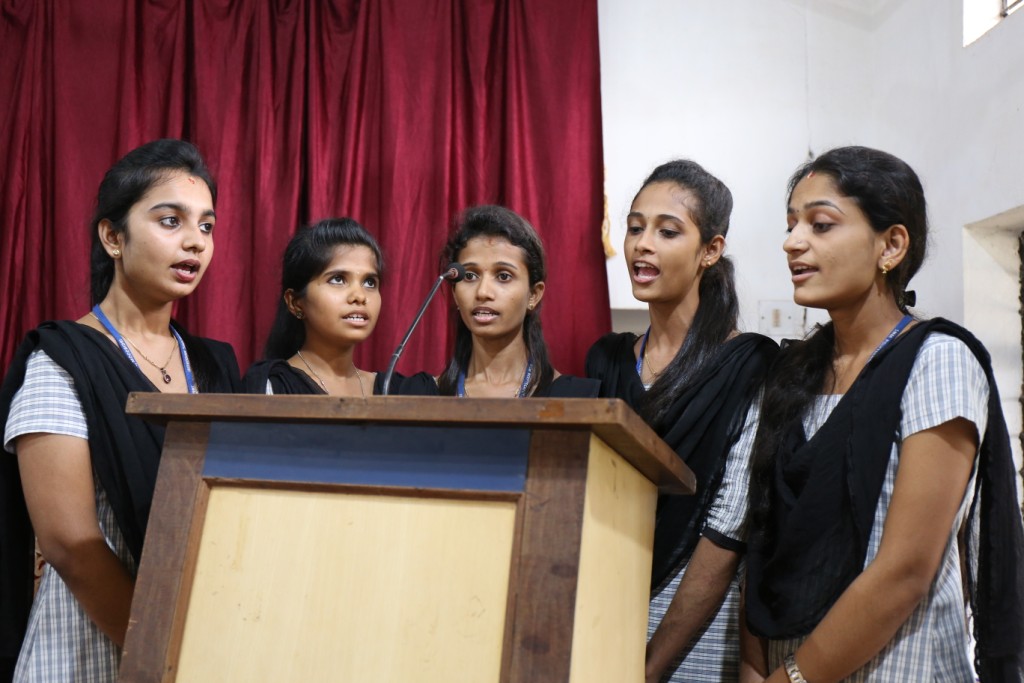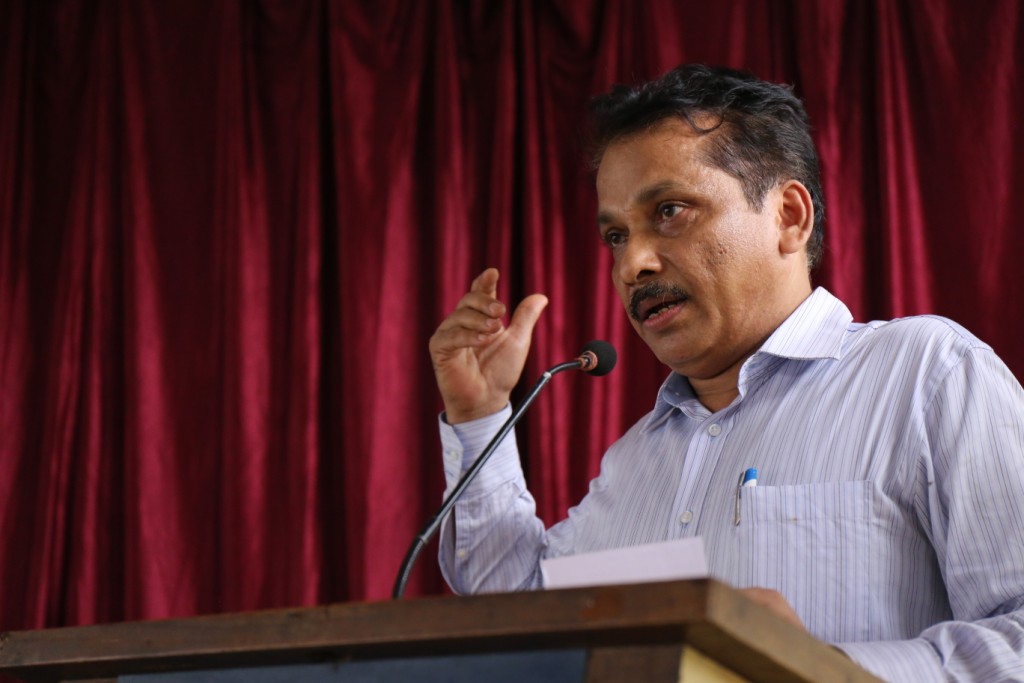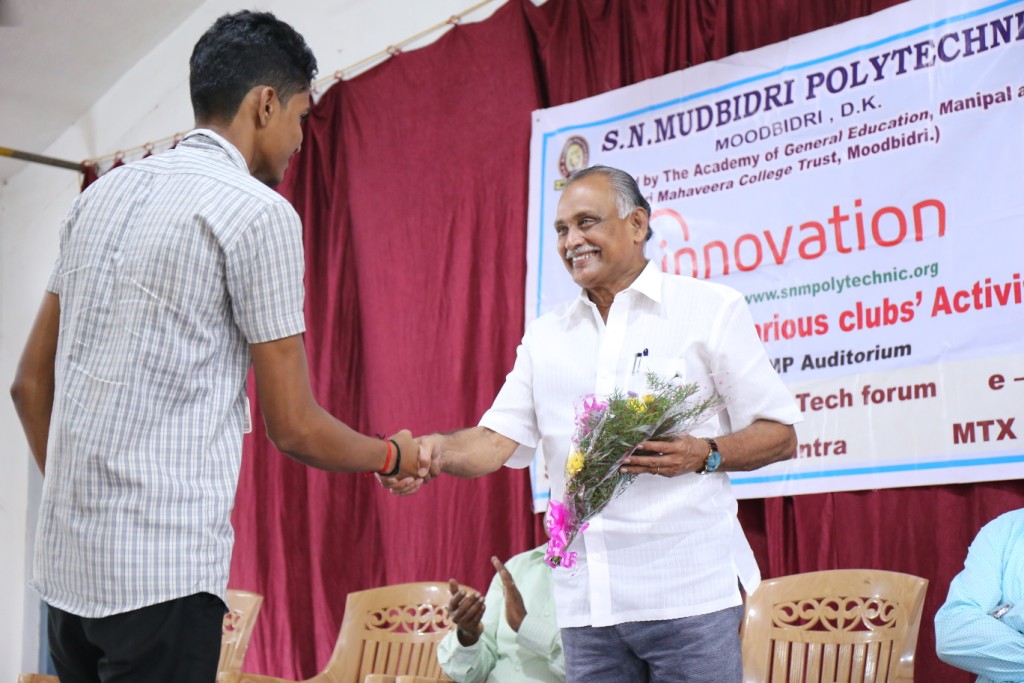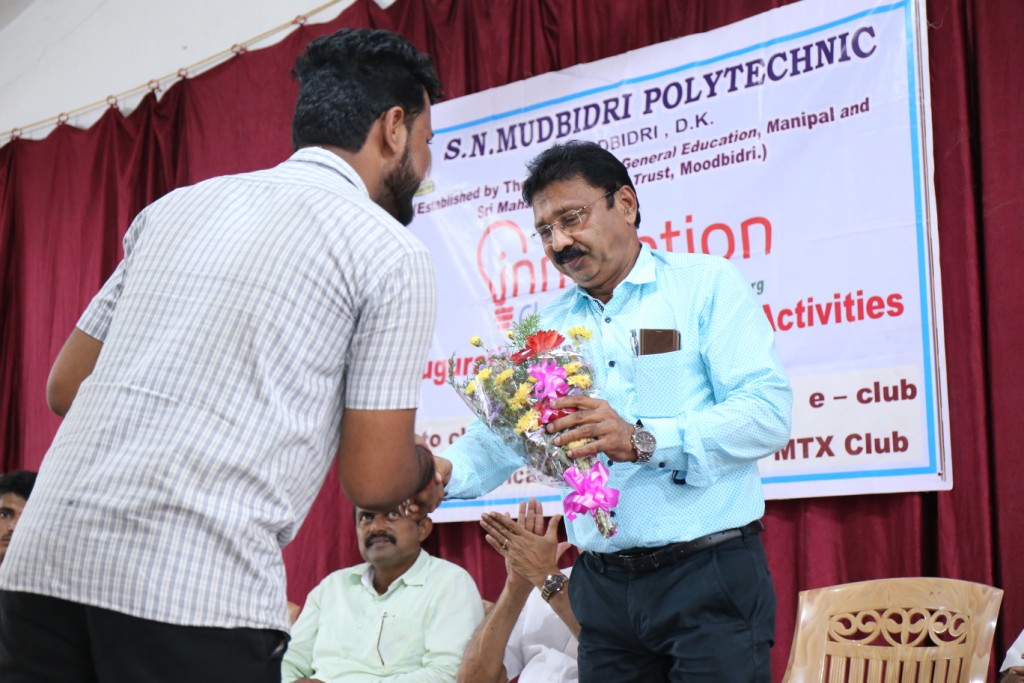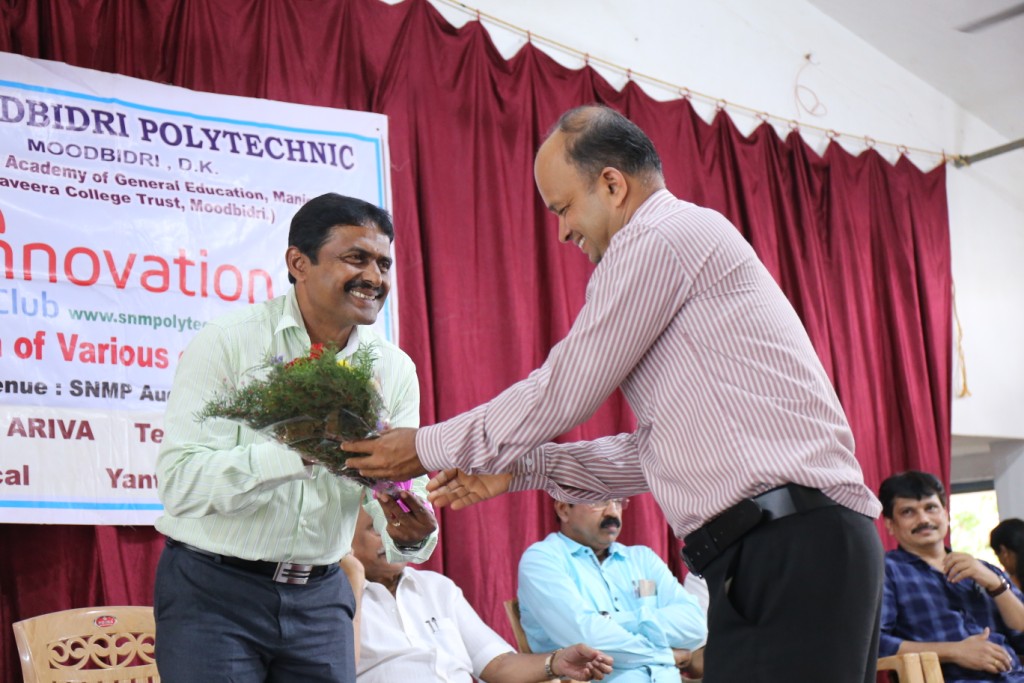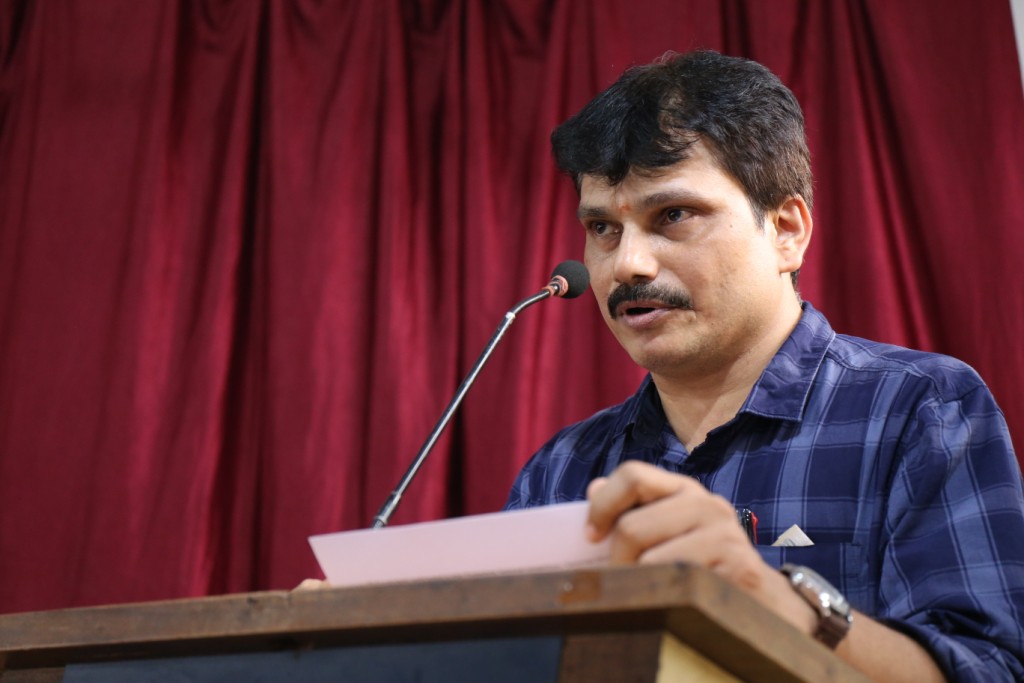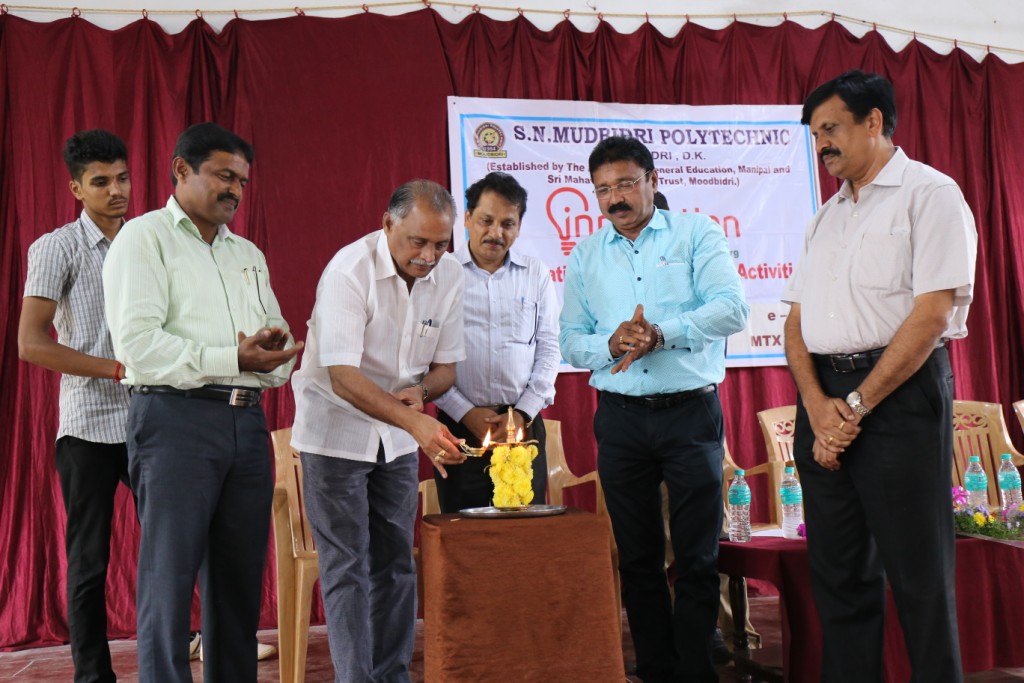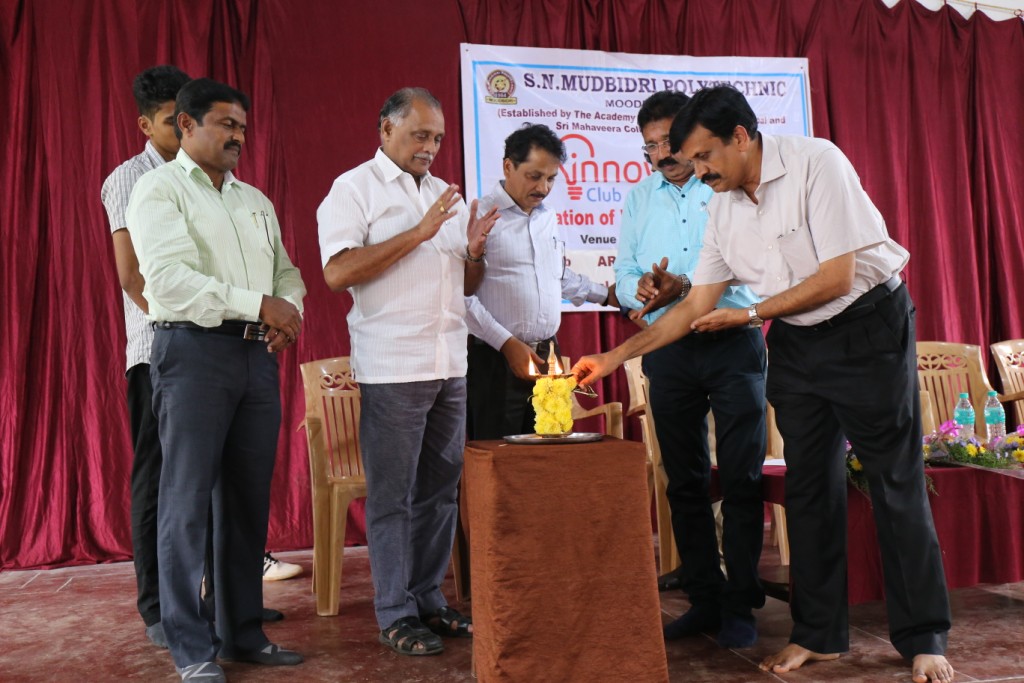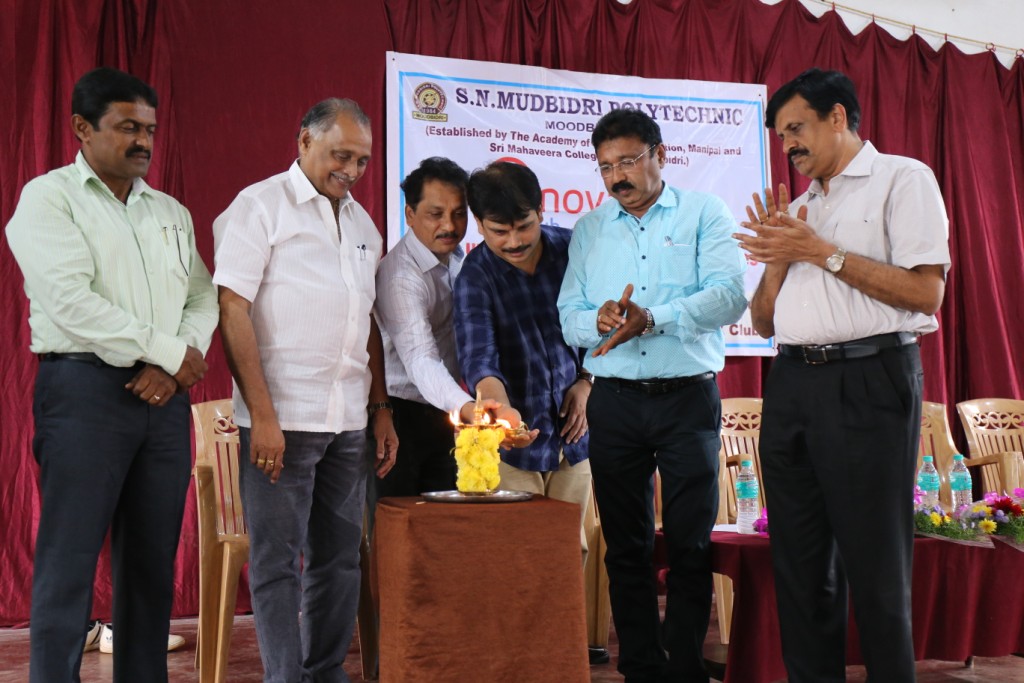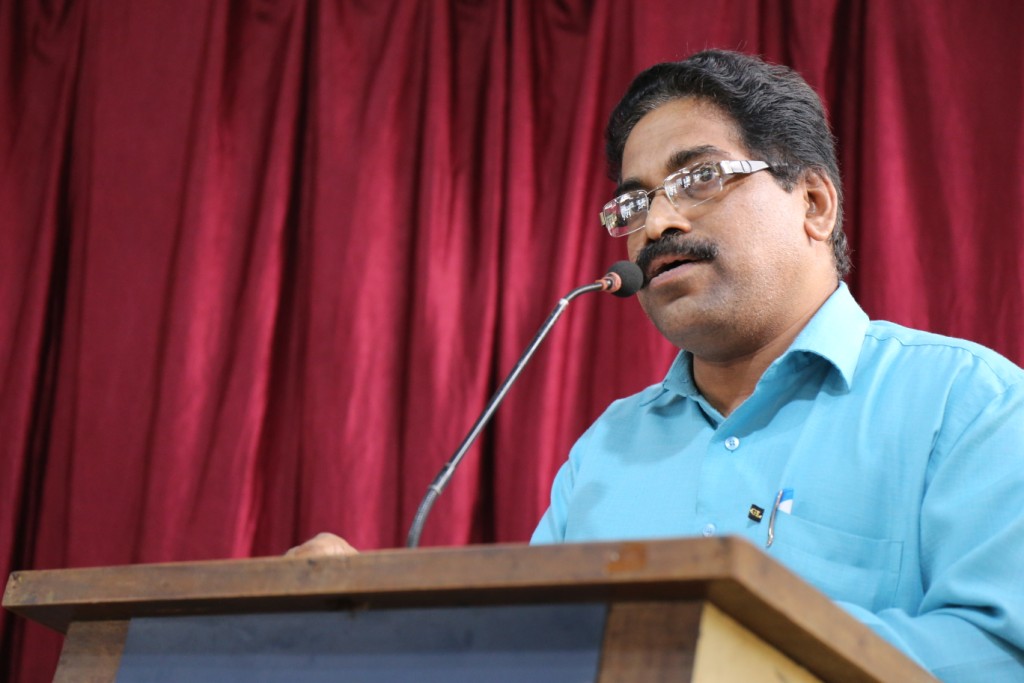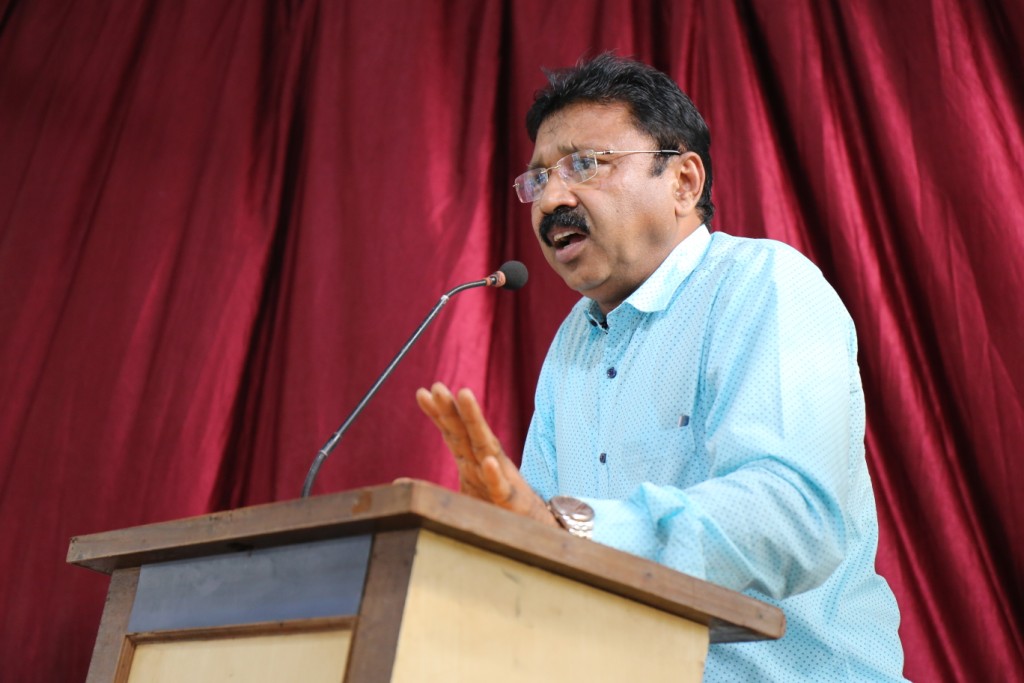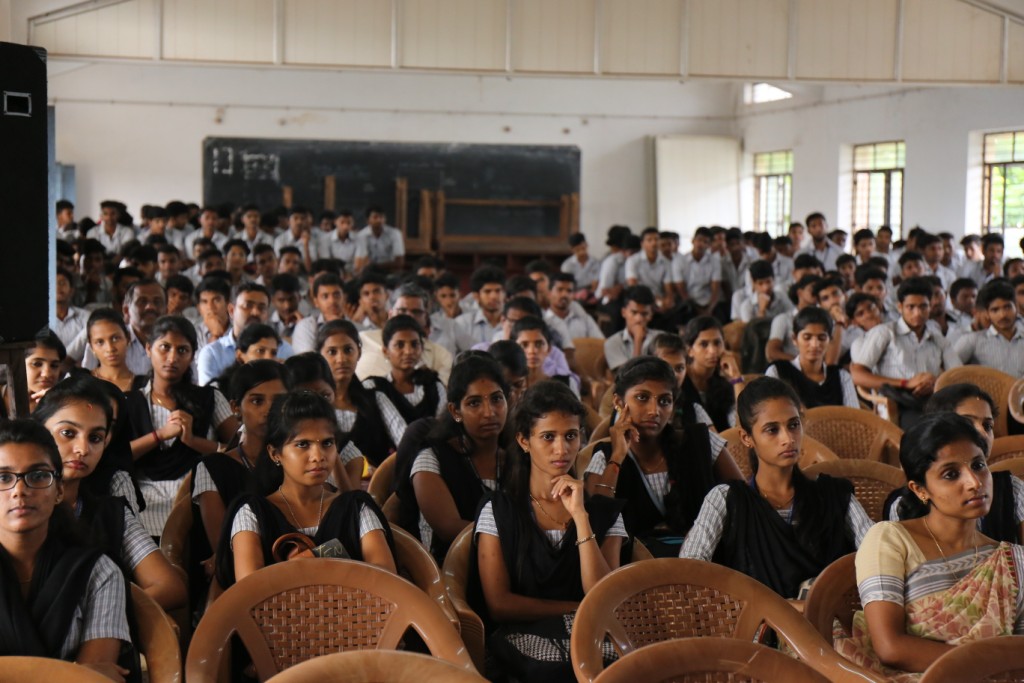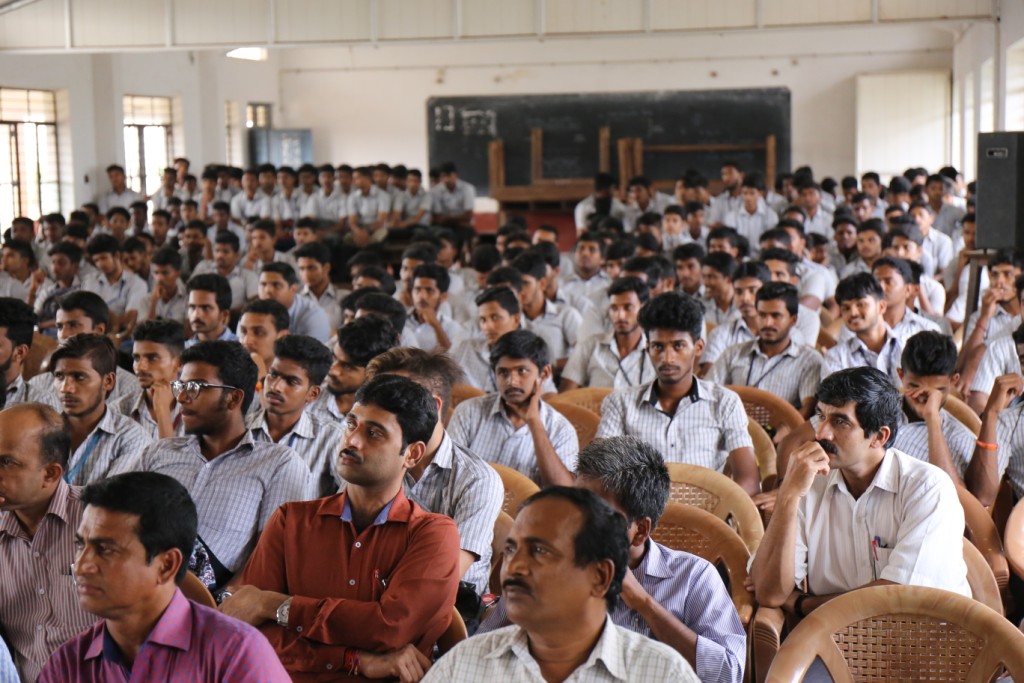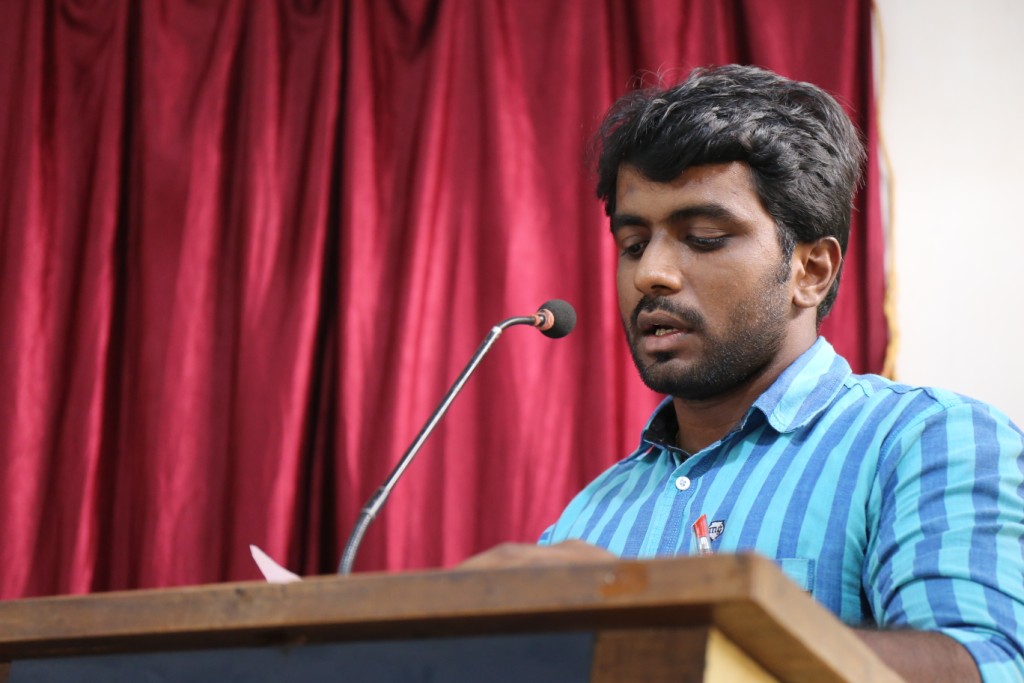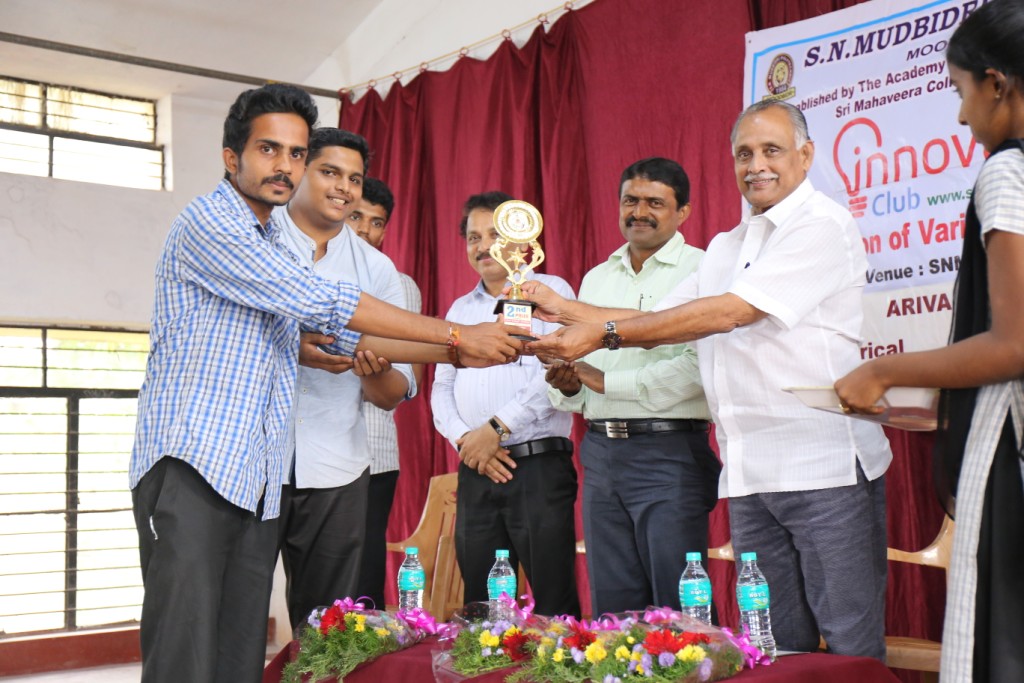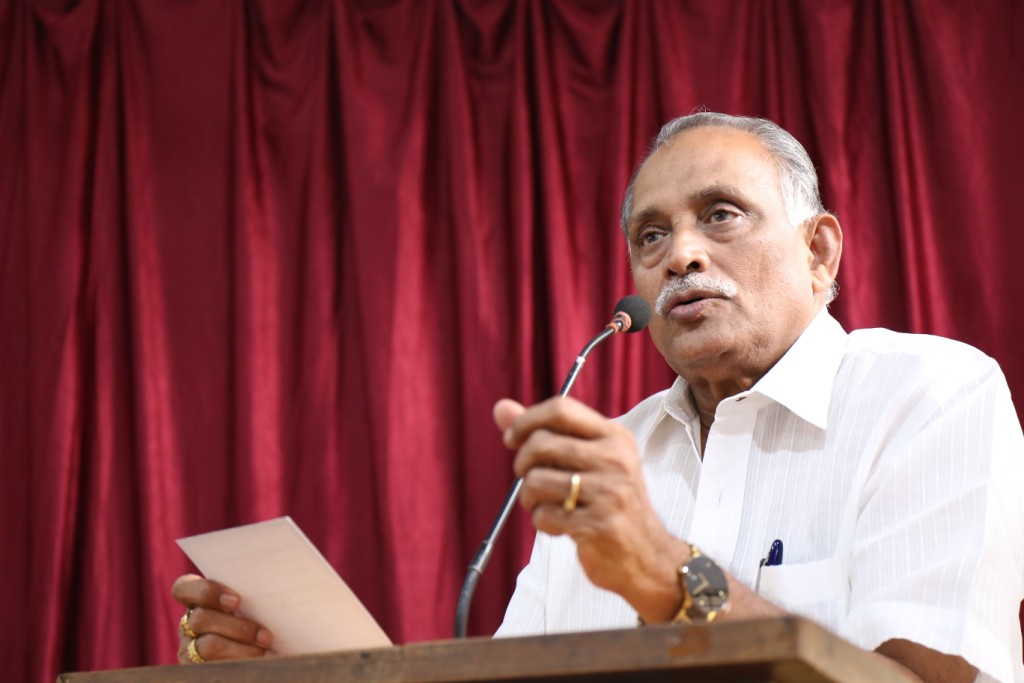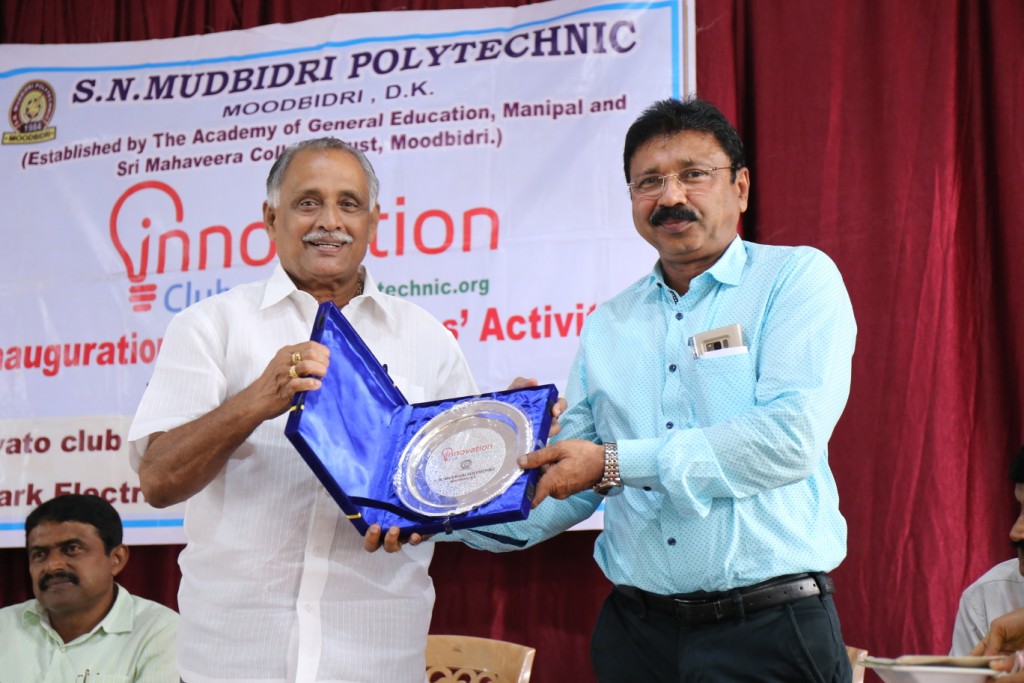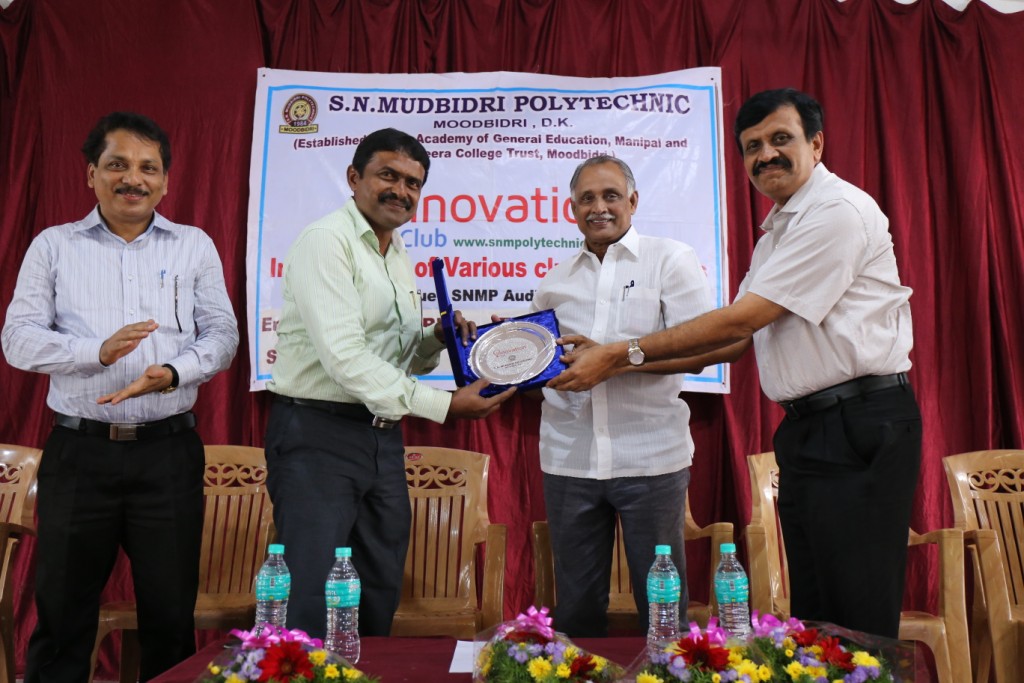 More Events