AYUDHA POOJA 2022
Ayudha Puja, the dedicated ritual of worship of Universal Mother, the Almighty, the Supreme Power in the form of 'ayudhas', the peripherals, the accessories, the tools, the instruments, the machineries which make the human life better without which human life becomes impossible and inefficient. Ayudha Puja is the mode of expressing the gratitude towards the all pervading power which helps human beings in every walk of life in various forms.
SNMP has a vibrant record of celebrating Ayudha Puja in a magnanimous manner since a decade. Even in the minds of the passed out students ayudha puja @ SNMP campus remains a most celebrated, cherishing and imperishable sweet memory. Our students share the zeal, the joy, the warmth, togetherness and spirit of competition during this. They get charged during the event of Ayudha Puja and the rejuvenation experience they get out of this remains as the indelible mark in the later part of their life.
Everything is for competition. The sleepless nights, fire of aspiration to excel, maintaining secrecy of planning, risk of fund raising for decoration, imbuing the team spirit among the peers and so on. The motive of neck to neck competition among the branches to excel in lab decoration equals the competition among the IPL T20 finalists which culminates with nail biting finish.
Ultimately winning in the competition of lab decoration doesn't matter because each of them provide a feast for our eyes with the creativity, the aesthetic sense, the warmth of affection and unity, the sense of belongingness and complete involvement. There is no barrier of caste, creed, seniors, juniors, rich and poor. We can see the ideal culture of this land assimilated with the fragrance of youthful dreams realized at every corner of SNMP campus on the day of Ayudha Puja. The enchanting greenery, the captivating combination of floral arrangements, charismatic beauty of rangoli, charming costumes of young boys and girls, hearty warmth of 'Aathithya' make SNMP campus virtually a heaven on earth. Here are a few glimpses of Ayudha puja at SNMP campus.
Maha pooje at SNMP Auditorium
Department of Automobile Engineering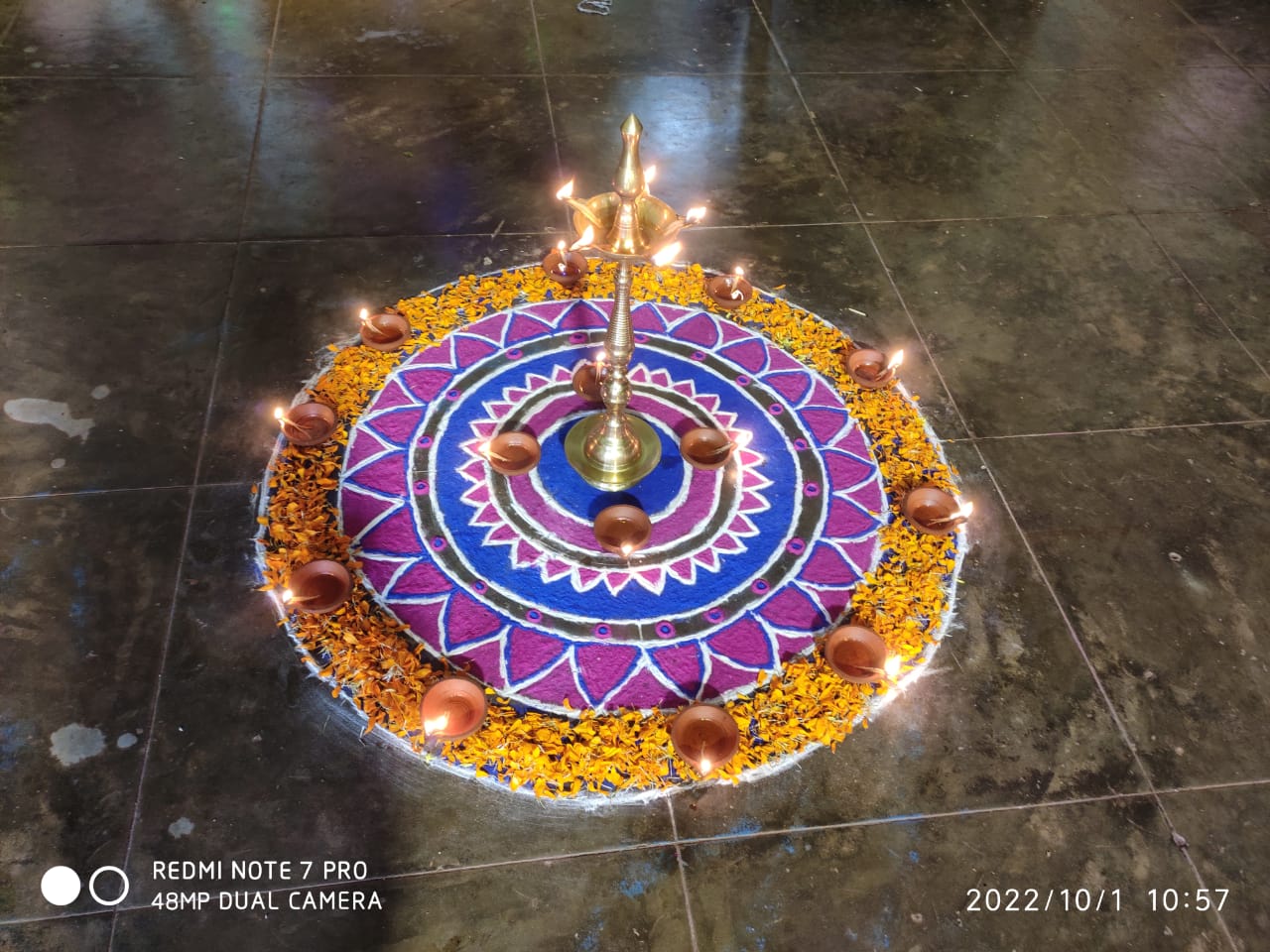 Department of Civil Engineering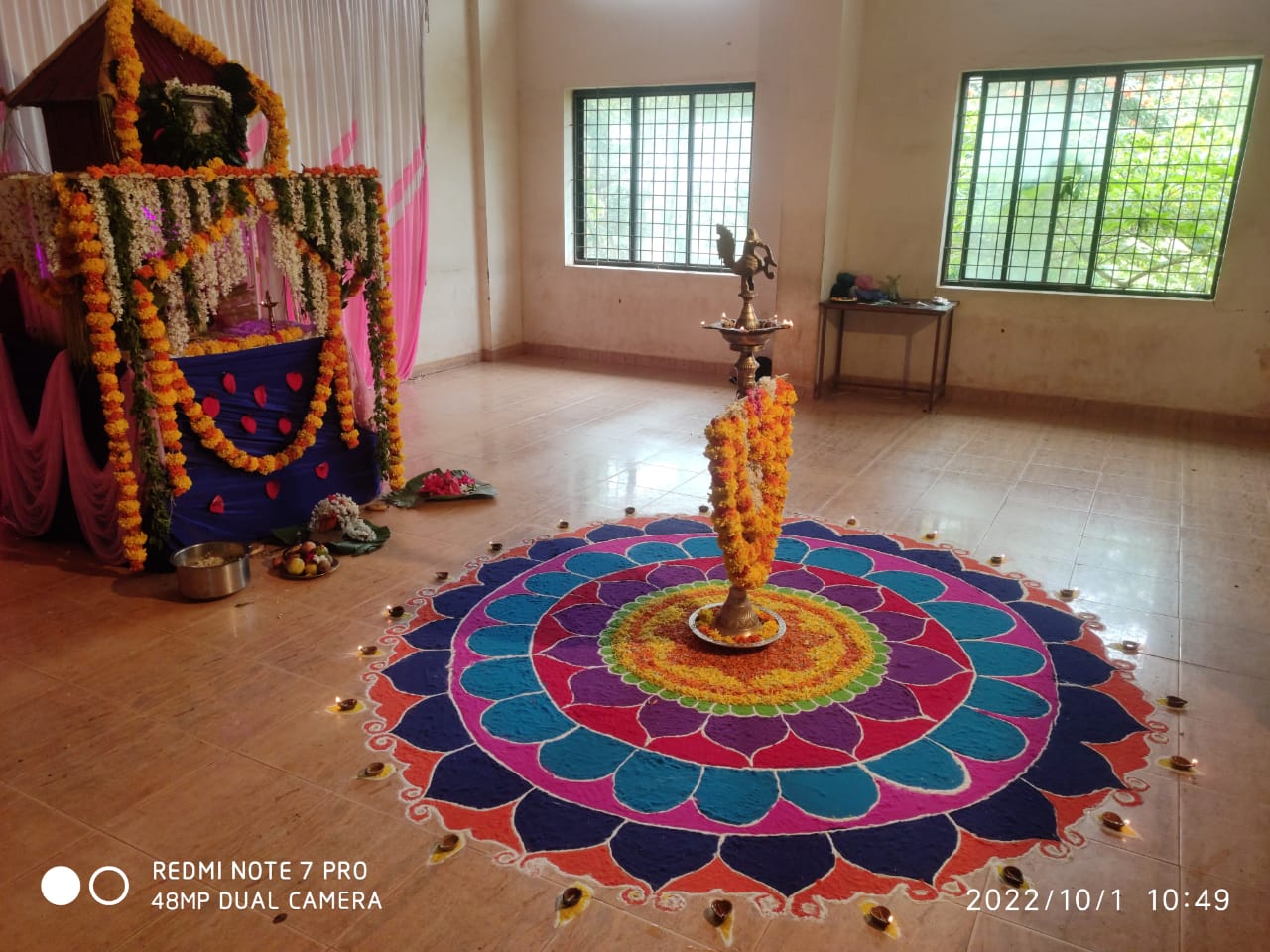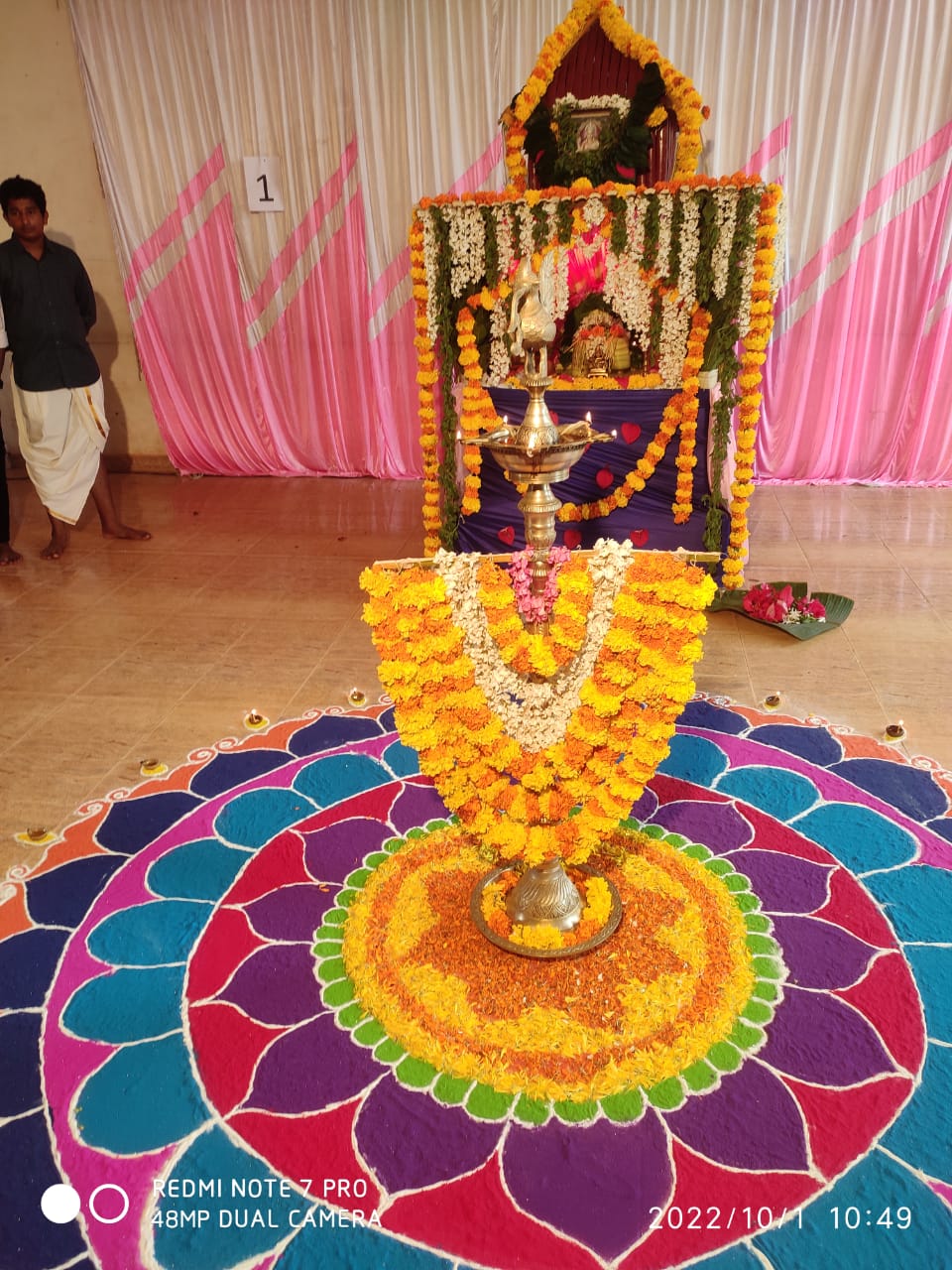 Department of Computer Science Engineering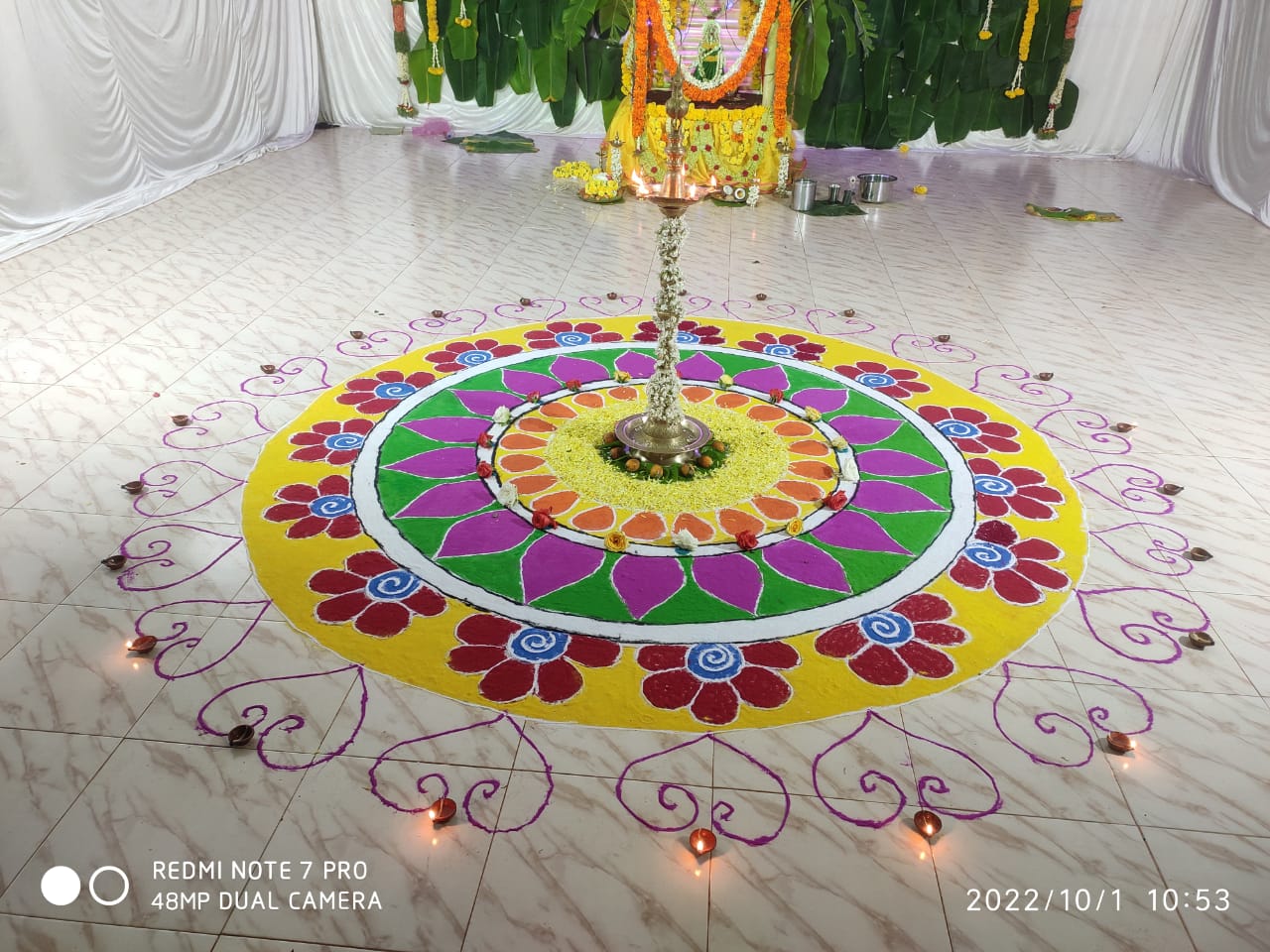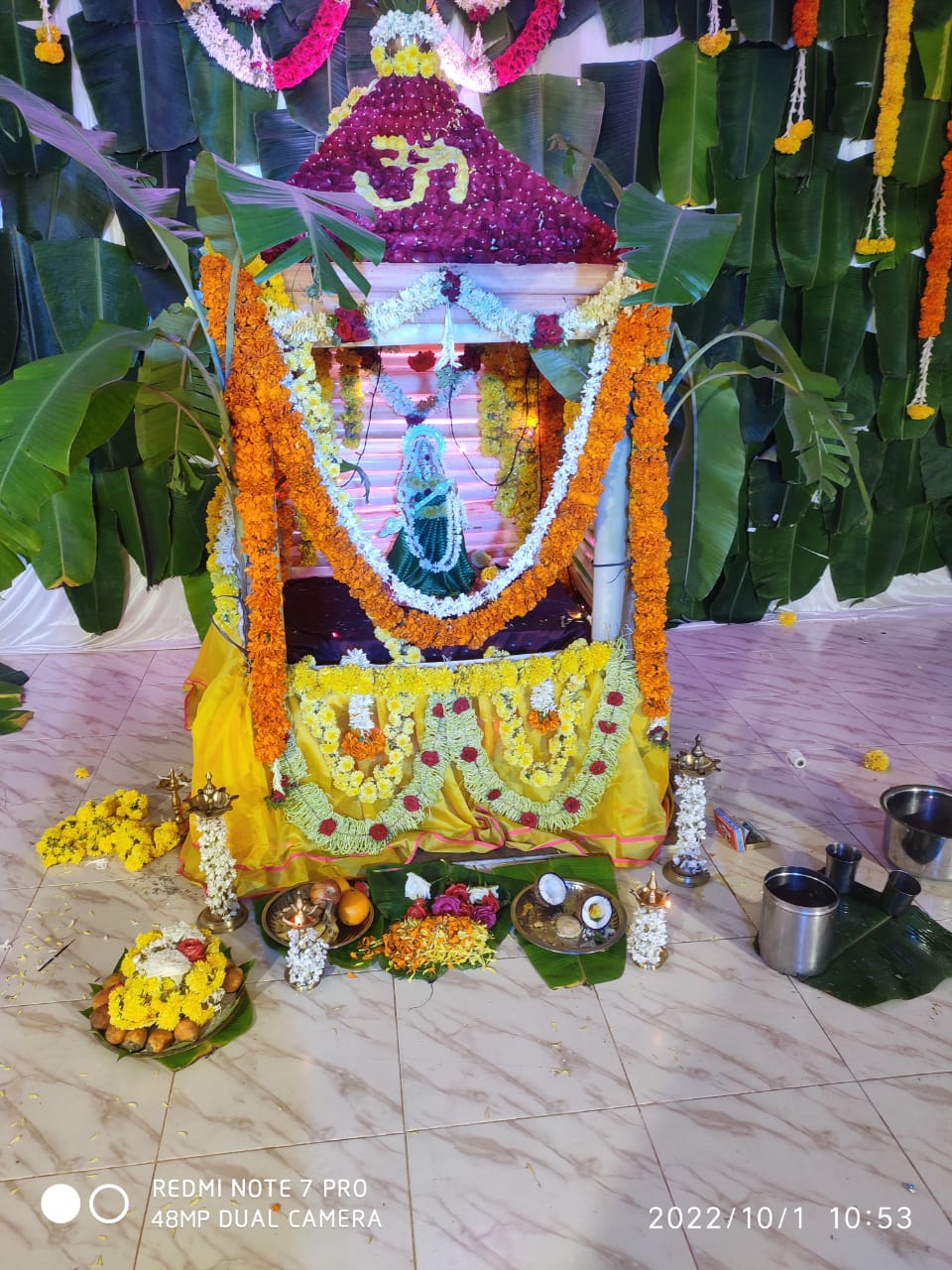 Department of Electronics and Communication Engineering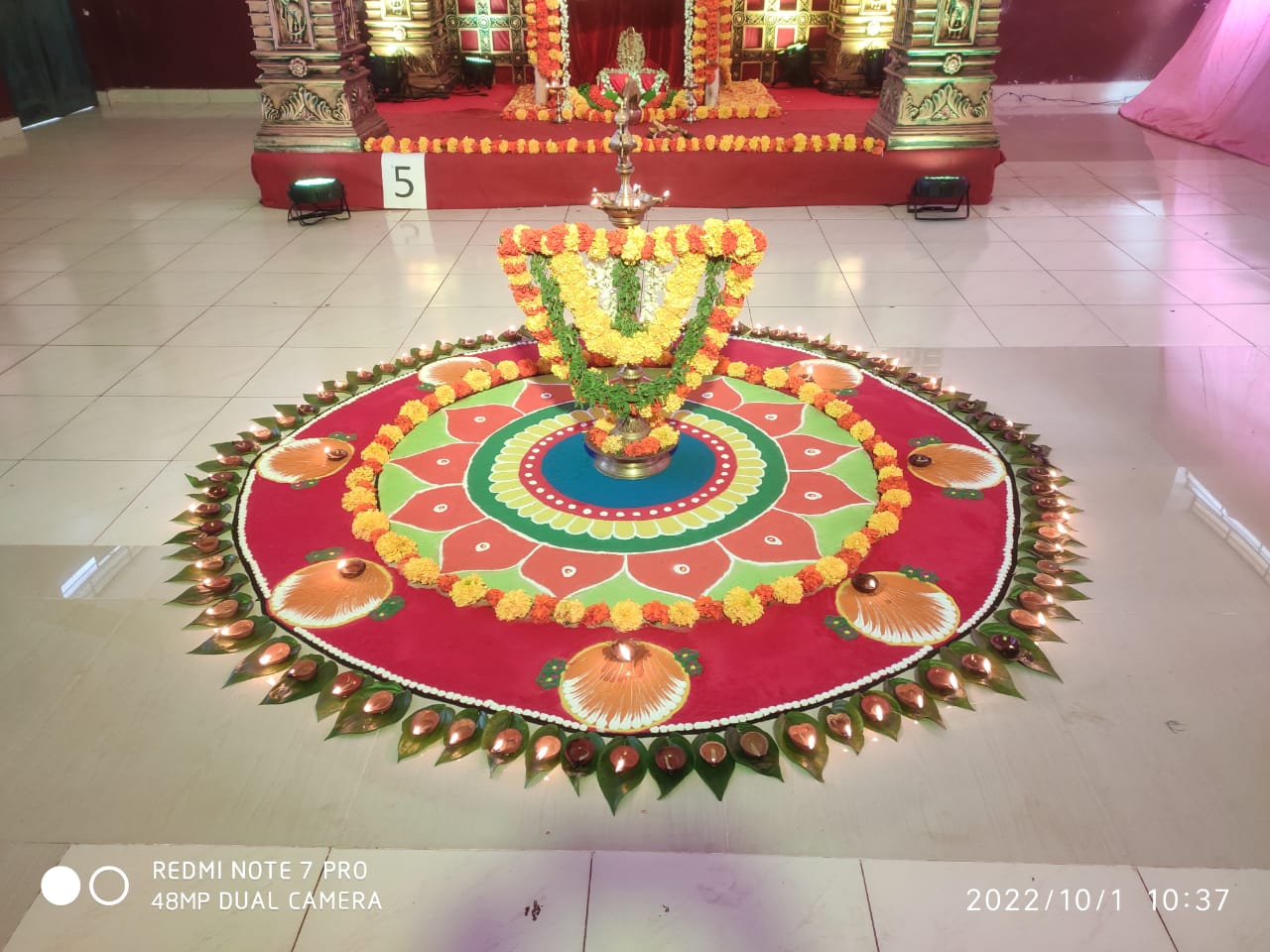 Department of Electrical and Electronics Engineering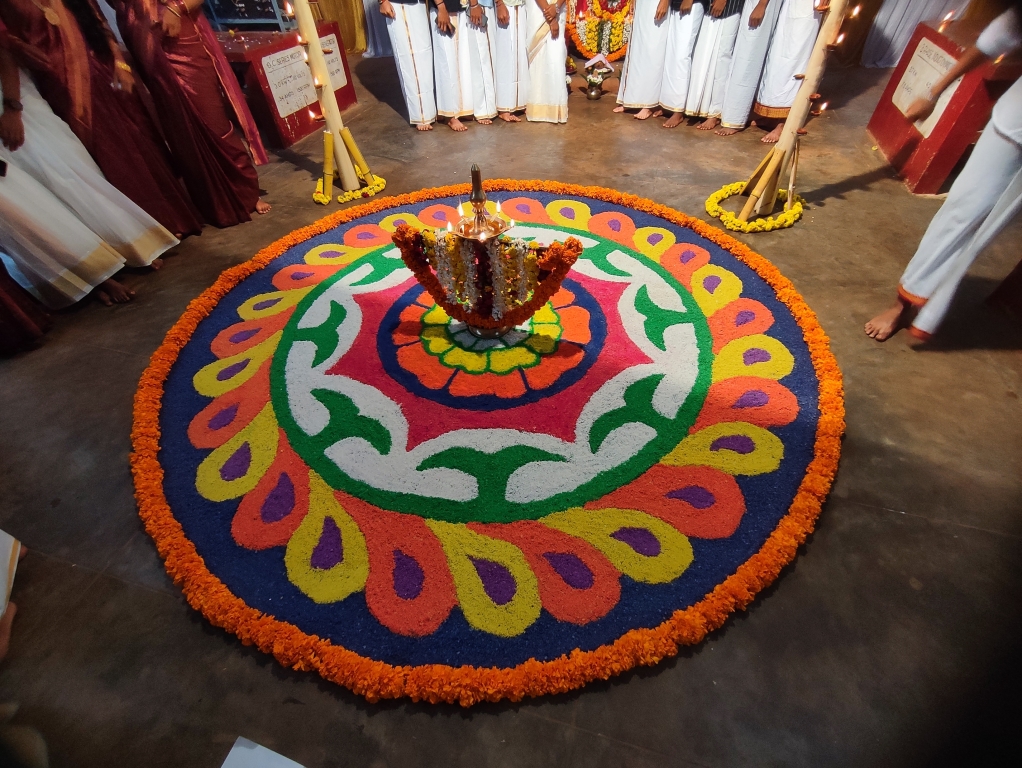 Department of Mechanical engineering
Department of Mechatronics engineering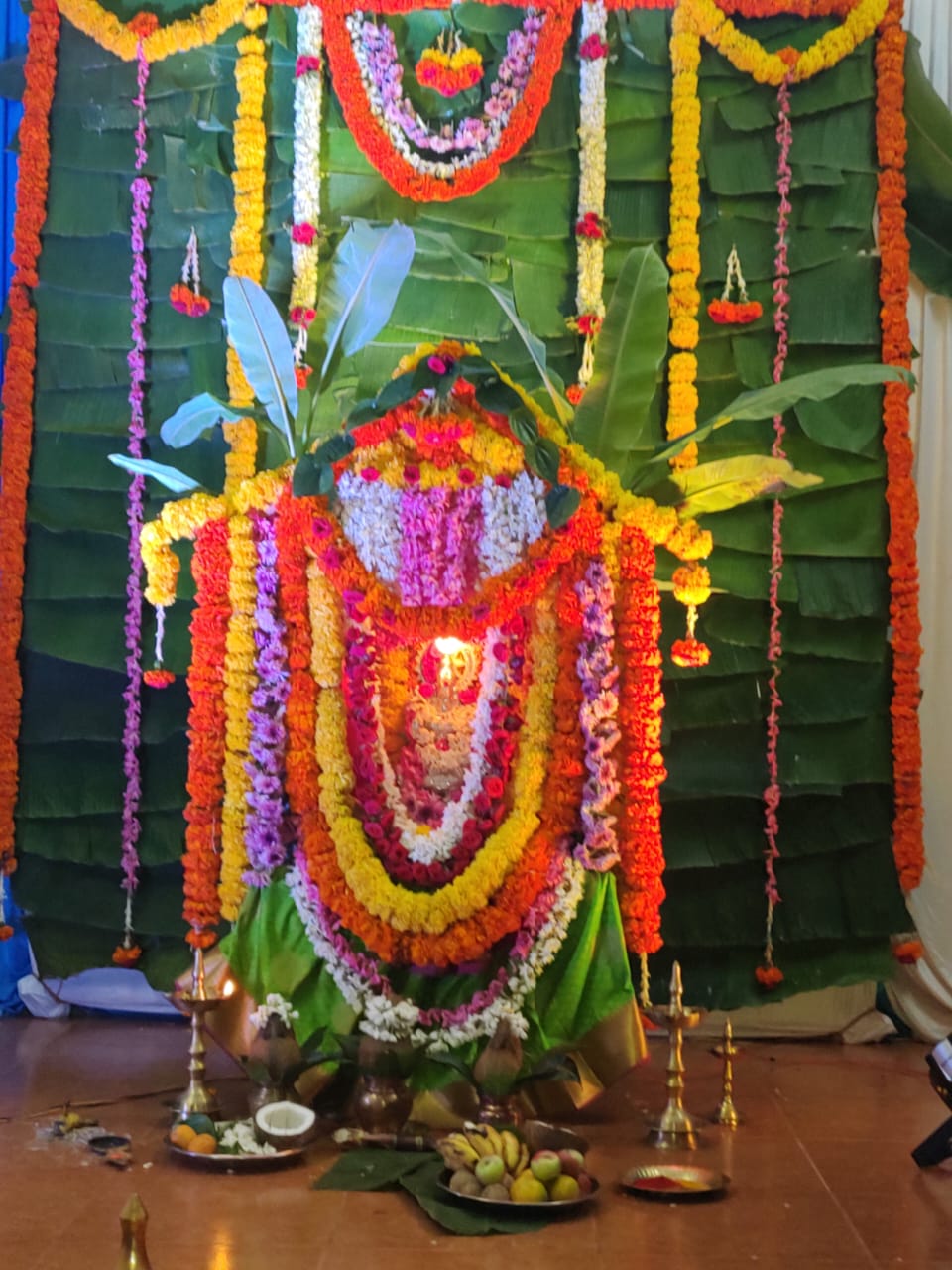 More Events