Alumni Interactions
Alumni Interactions
We had Mr. Krishna Anand M K, as our Alumni representative during our Annual Celebration on 15th March 2014. Mr. Krishna Anand was a student of this Polytechnic during 1994-1997 in the Electronics & Communication Engineering. Born in Kerala, had his schooling and 12th at Jhansi, Uttar Pradesh. He had come to college one day earlier to our celebrations, on 14th March 2014. We organized an interaction session with Mr. Krishna Anand and a few selected students of our Polytechnic to make our students have a feel of industry practices and world of work after their education. After a brief introduction of Mr. Krishna Anand, the students asked him the following questions and recorded his responses. Few of the questions and answers are listed here.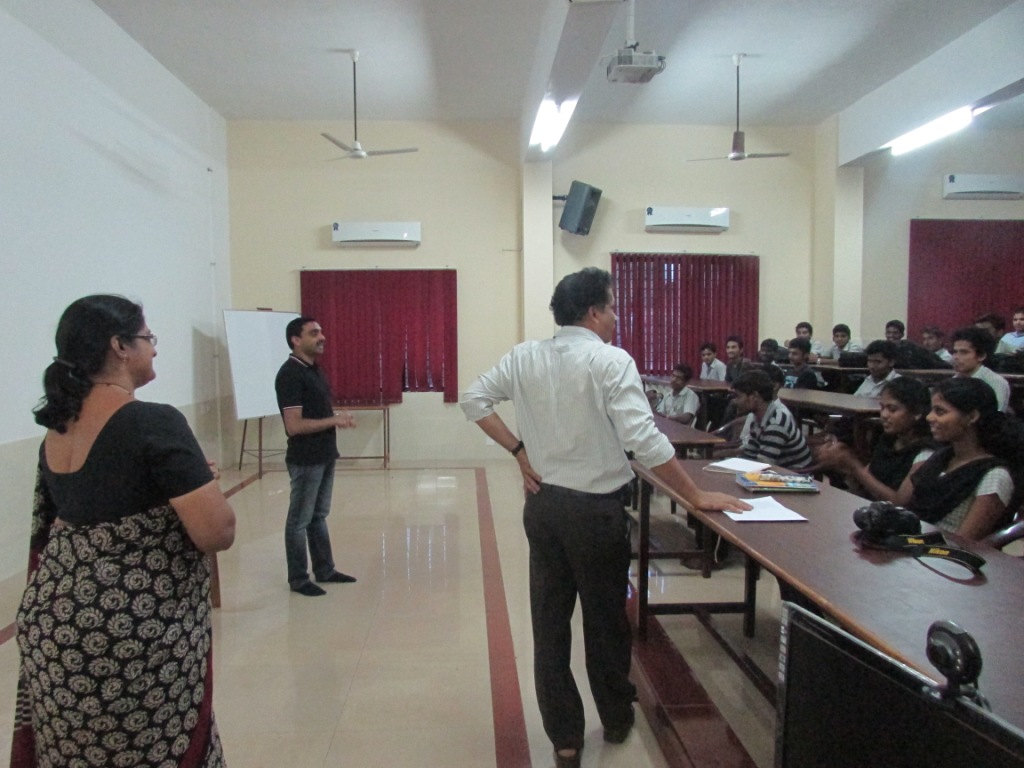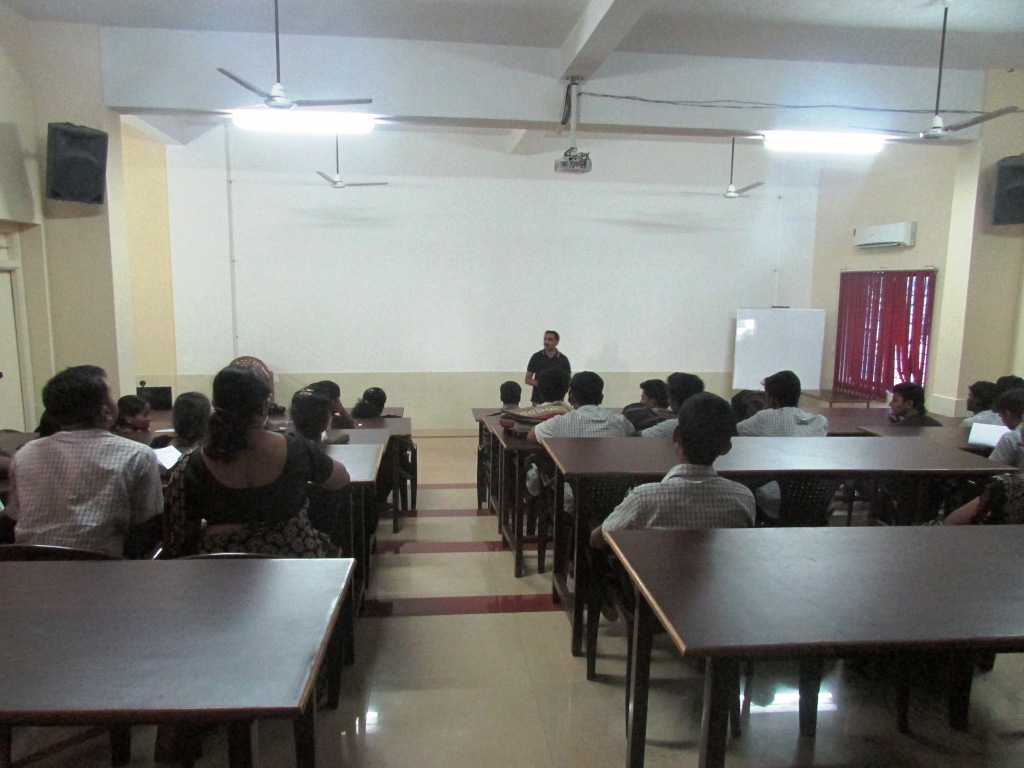 1. What made you not pursue your engineering graduation after diploma?
I had completed my diploma in E&C with distinction. I was the top scorer that year. I tried for a lateral entry for my graduation in Karnataka, but I could not get admission as I did not have a domicile for Karnataka. I did not want to burden my parents financially so I did not opt for any other method to get into graduation. Also, I wanted to be independent so I opted to work rather than continue my studies.
I was not very comfortable in the first job that I got, so after working for almost 6 months, I decided to pursue my higher education. I quit my job and joined CEDIT Mohali (which is C-DAC now)
2. Can you tell us about C-DAC?
Centre for Development of Advanced Computing or C-DAC has its main branch at Pune. You have to get admission to this through entrance exam. It is a good course. India put a base for Super computer in C-DAC, Pune. They teach and emphasize on self-learning. Laboratories are available 24 hours. You can learn during day or night also.
3. Who can pursue a course in CDAC?
It is meant for engineering graduates and diploma holders. There are many courses there. It is for the students having E&C or computer Science as their subjects in their diploma or graduation.
4. Who is your role model?
I have not had any particular person as my role model and I don't believe in having a role model either. I think one must try to learn from everyone around us. If you take one particular person as your role model, you tend to follow their footsteps and you tend to become rigid. We should be open for everything. Being open to different ideas to get the flexibility to experiment. Sometimes you may fail, but you will definitely learn.
5. According to you diploma is a sufficient qualification or should we pursue graduation?
It is better to have graduation than diploma as it helps you in the initial stage of your professional career. Most of the companies prefer graduation as the basic qualification. Once you start working your marks, class, ranks or degree is not considered. Only your dedication, hard work and the desire to learn help you to climb up the ladder. This is my experience, but it may differ from person to person.
6. You are still a diploma engineer, but you are the vice president of a company. What are the factors helped you to become what you are today?
Whatever you do, you should do it with dedication and love for the work. In my case, no one forced me to join diploma. I was interested in electronics right from my childhood. I had a hobby of making different models. I assembled my first radio using a kit when I was in my 10th standard.
I opted for E&C because I was interested in that subject. I would not have chosen any other stream of engineering. I guess choosing the subject that you like, is the first step. Once you have done that, you will naturally enjoy your work and that leads to overall progress.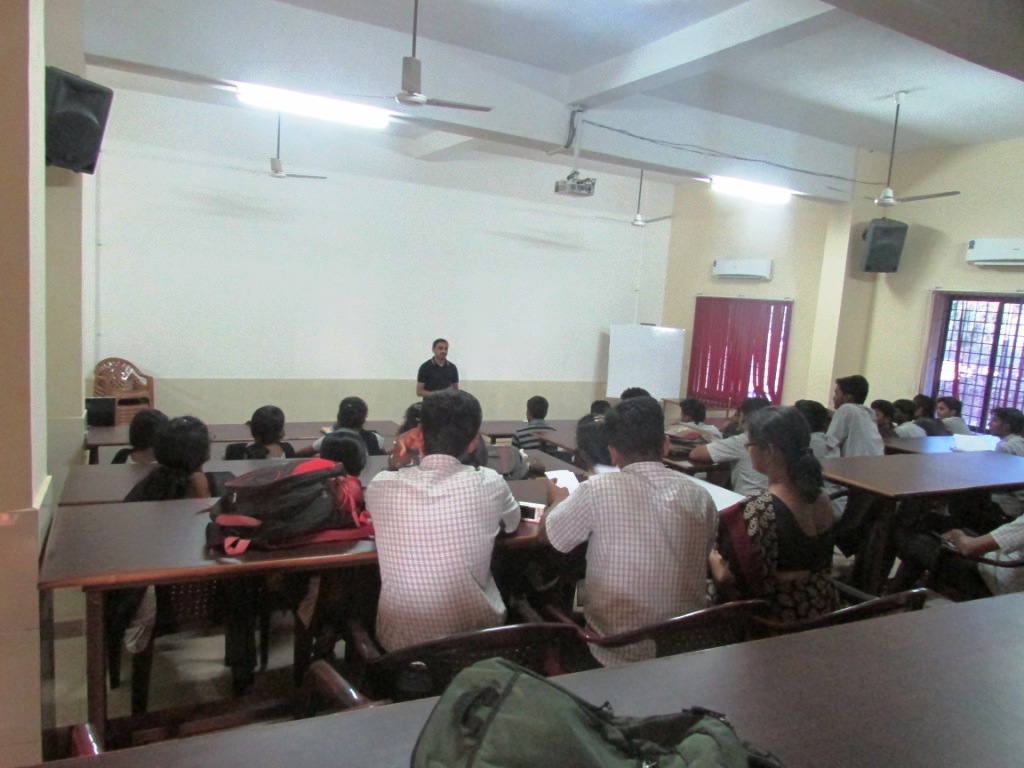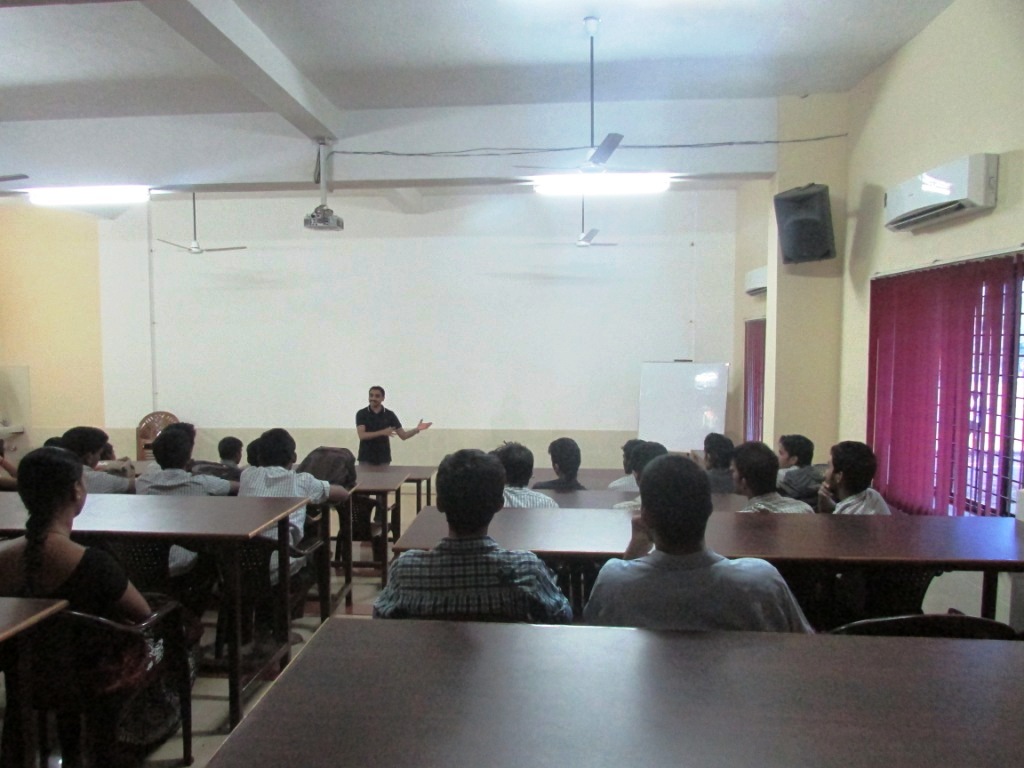 7. Your native place is Kerala. But why did you opt this Polytechnic?
In Kerala we had limited government institutions then. To obtain admissions there we need good percentage of marks. I did not have good marks. I had just 50% of marks, not one percent more or not one percent less. I had no alternative. After my 12th I went to Kerala. I had completed my 12th with great difficulty. I did not have any hopes on the competitive exams for engineering graduation. I would not get a seat in Polytechnics in Kerala; I would not pass the competitive exams for engineering. So what to do? I found an advertisement of S N Mudbidri Polytechnic in the newspapers and the Polytechnic was belonging to Manipal Management. In Kerala, Manipal has good reputation. I discussed this with my uncle that evening and we felt that this Polytechnic is good. I came here just to try my luck. But this Polytechnic changed my entire life.
8. What are the future prospects for Mechatronics Engineering?
There is plenty of scope for industrial automation in India. China is the leader in production now. The products of China have problems. They manufacture the products by reverse engineering. This is a great headache for many companies. China is not a democratic country. But India is. Due to the changing government policies many multinationals have established their base here. After a few years Mechatronics, which is a synergic engineering, will emerge as the most sought after in these industries.
9. What was your job experience in your first company?
I have worked in two companies. I had good score in my diploma. But we did not have campus recruitment then. I was overconfident that I would get a good job. I passed a written test ISRO and I had to attend interview at Hassan. There were about 60 candidates and I was shocked to see their marks. All had very good percentage compared to me. When I entered the interview room I saw experts sitting in different subjects. When they ask questions and if you do not answer the other would shoot questions at you. I was confronted with a series of questions. I was tired of answering and asked for water. All my dreams were shattered when the interviewers suggested me that I should have prepared better. I returned with broken heart. While reading newspaper that day I saw an advertisement of a company called Plasser & Theurer. That Company was in the business of manufacturing components to railways. My father was working as a Dy. Chief Engineer with Railways then. My father did not agree to my joining that company as he thought I would get the job without any problems due to his influence. I told my father that I would not tell anyone about my identity and would try to get the job on my own, after a lot of persuasion he agreed. I got the job after systematically following the procedure. I worked very enthusiastically in the company. But, I soon realized that it was very difficult to work in an environment where I was known because of my father. I did not have my own identity there.
So I quit that company and planned to look for a job elsewhere. But everywhere I went they would ask me the same question that why I quit the previous company. Therefore I joined the advance diploma.
I hated workshops during my diploma but that was the first job got to do there. People were mocking at me when I was cutting the metal because I was from E&C background. This was my first experience.
In my second company I joined as faculty. My boss called me the first day and asked me to fix a laser printer connected to his computer. For some reason, it was not working. I was scared as I had not done it before. I just reconnected the printer and restarted the computer. And thanks to Bill Gates, It worked. My boss was happy and this is my first experience in my second company. On a lighter note, I have still not figured out, what was the problem with that printer.
10. Why did you opt for Electronics and Communication Engineering?
I was interested in that subject. During my childhood I used to dissemble toys and make models out of them. Electronics was my hobby. So I opted for E&C Engineering.
11. Which engineering discipline is best on the basis of scope and future prospects, according to you?
Now you please tell me which engineering discipline has no scope? Every engineering discipline has its own importance and significance. You get opportunities based on your excellence in that chosen discipline.
12. What is most important while facing an interview?
I think the most important factor is your confidence. Sometimes it is very easy to manipulate the interview session. Generally the interviewer asks you questions based on your previous answers.
When they ask you the first question it is important to frame the answers in such a way that the next question will come from the topics that you are more comfortable with.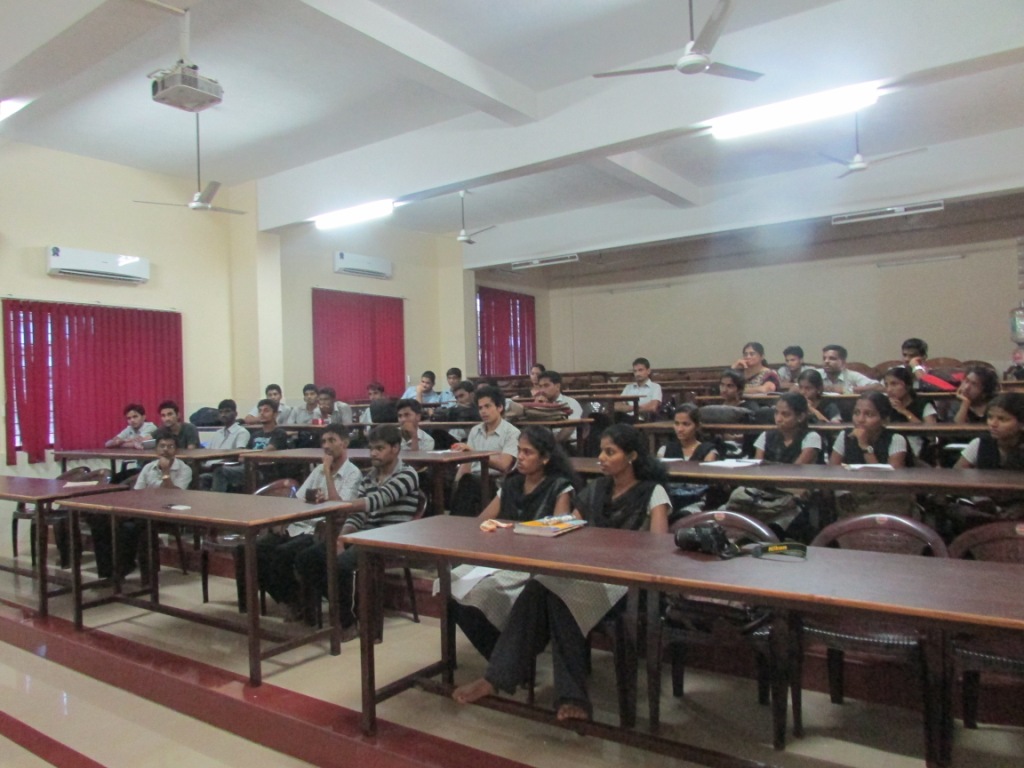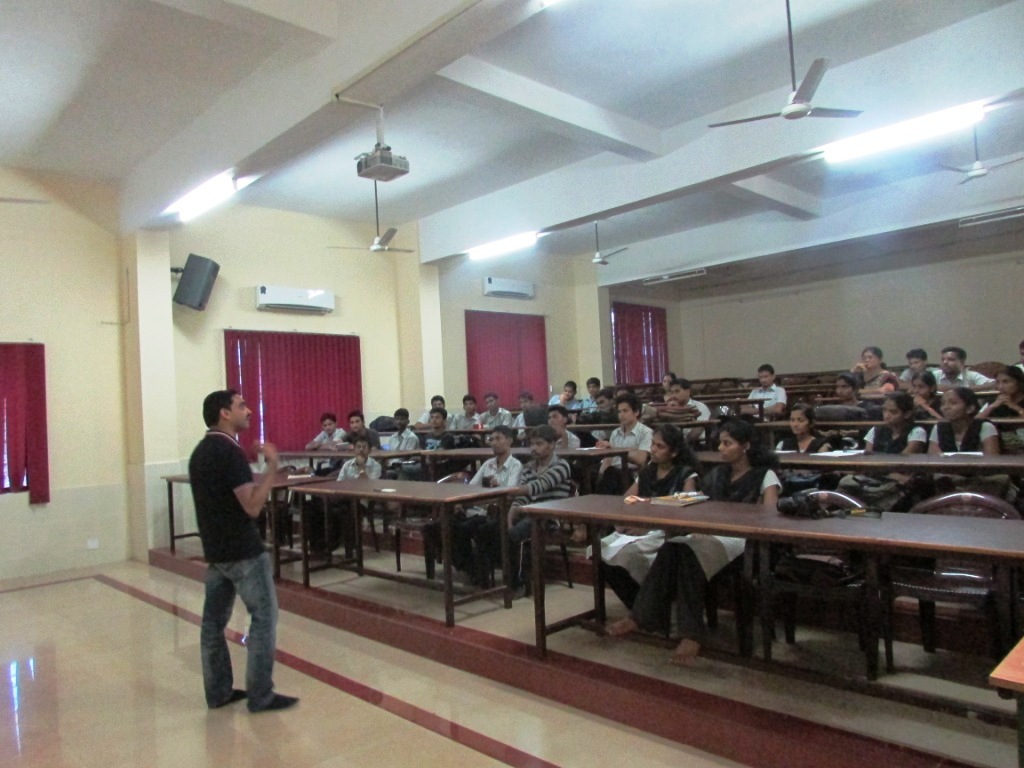 13. Which one would you choose from? Higher education or job?
It depends on individual. My circumstances forced me to take up a job. I did not want my parents to be burdened for my education. Do not worry if you do not get opportunities to pursue your higher education. You must be able to take your own decisions after certain age. But my suggestion is that; if you get opportunities to pursue higher education please go for it.
14. Did you feel anytime that it would have been better if you had pursued your graduation in engineering?
Yes, I did feel so when I joined the company initially. As I mentioned earlier, higher education helps you to get into an organization easier. But once you have got into the organization, it's your hard work and dedication that takes you further. Initially when I joined this organization as a faculty member for the training deptt. But soon after I switched to Research and Development. I got lots of opportunities to get trained on the job. I was chosen to work on a joint project with university of Christ Church New Zealand, where I worked for one year. After the completion of that project, when I came back I was asked to make a new team for developing COMINT systems. During my initial days I have undergone various on job trainings in different countries.
As I mentioned earlier, once your organization recognizes that you are capable, lots of learning opportunities come along and you grow along with the organization.
15. How did you get over your stage fear?
I attribute this to my teacher J J Pinto Sir. He was engaging Microprocessors then. He used to ask us to conduct classes on any given subjects. This helped us in being confident to speak in front of an audience. He had made me come over my stage fear.
You all are sitting here in this hall. If any one of you stand up and start speaking you gain confidence. Gradually you get the courage of speaking before large audience.
16. Can you please tell us about the agreement or bond while joining a company?
Generally bonds or agreements are just pieces of papers. They have no value. Those are methods of scaring you. Have you come across any company acting on the basis of these bonds? I too have done the same thing. Generally I have seen bonds are one sided, they only try to protect the interests of the employer, such bonds do not have any value in any labor courts. If it is a two way bond there will always be provisions for quitting. So, I would suggest that you read the bonds carefully and take decisions wisely. In my experience bonds are just a way of scaring young employees.
17. Don't you get scared when you visit other countries for your work?
I do get scared. Due to the nature of my work, most of the places I travel are not Ideal places. I have been to more than 50 countries so far. Generally when you are in a new unknown place, you tend to get a bit apprehensive at times, but I have sort of learned to take care of that.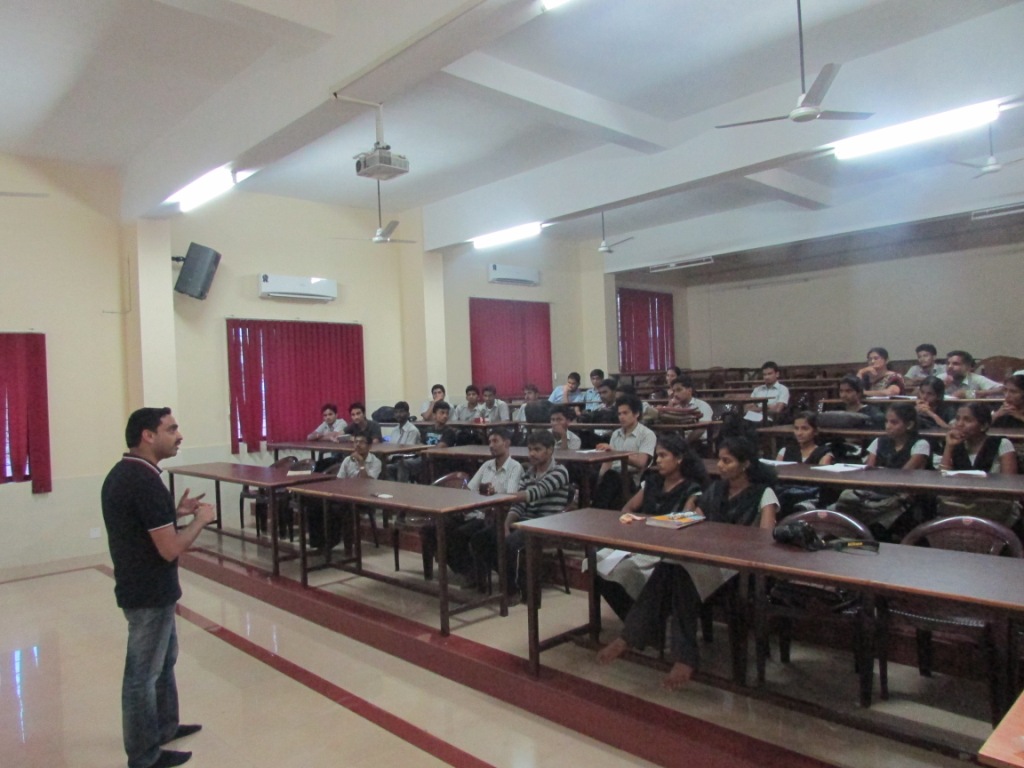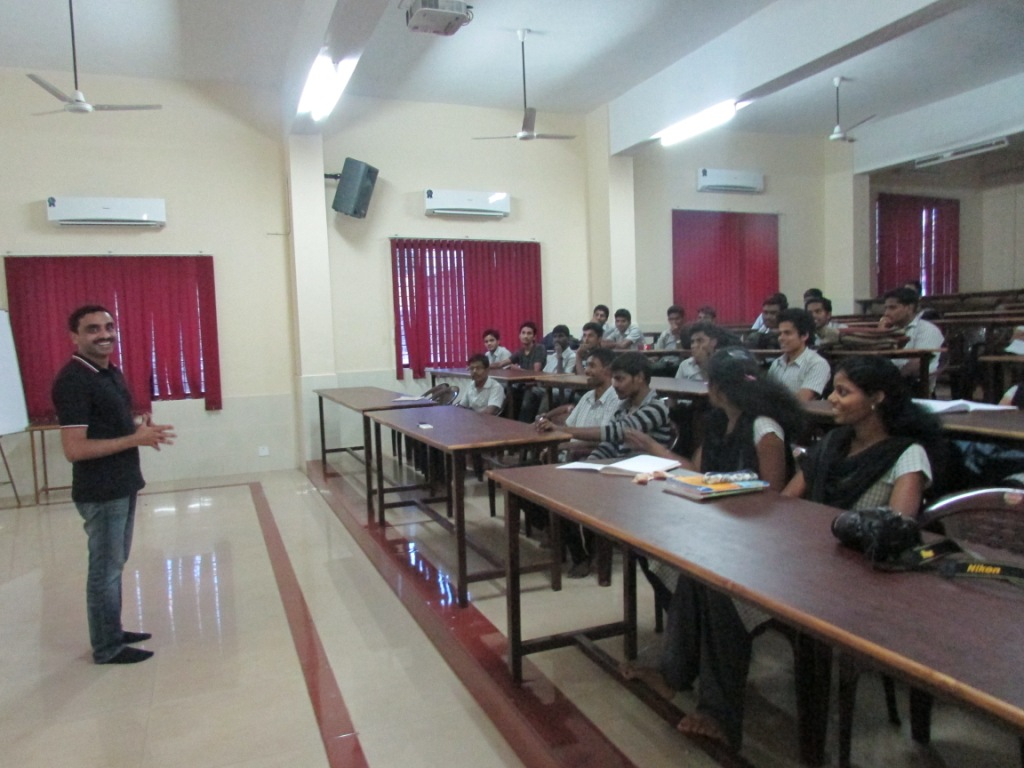 18. How many countries have you visited?
I visited approximately 25% of the total countries in on this earth.
19. Do you visit only to countries to which you supply your product?
Yes, we sell our products to the defense departments of those countries.
20. What were your earnings in the first company you joined?
Do not think that what you earn should be proportional to your marks obtained in your academics. I was earning Rs.1200 per month in 1999. Now I wonder how I managed with such meager salary. I had to spend Rs.300 for my room rent. Many a times I would just have had only chats for my dinner.
21. For how many years have you worked in your first company?
I worked for 6 months in my first company. In my second company this is the 16th year I am working.
22. What do you fear most? Are you scared of any person?
Yes, I get frightened when I cross roads. I am scared of spiders. If you drop a spider near me right now, I will run away from here. But on a professional front, I have tuned myself, so I am not scared anymore. When I go to other countries my parents and my wife have fears more than me. Most of the time I do not tell them when I go. In some countries it is suggested to wear bulletproof jackets weighing 10 kgs or more. I do not wear them, I wear only T-shirt. That does not mean that I am a hero, it just because they are very uncomfortable to wear.
23. What are the difference being a diploma engineer and a graduate engineer?
Graduates capture the good opportunities quicker. But diploma engineers need to prove their mettle by working hard. Hard work pays.
Compiled by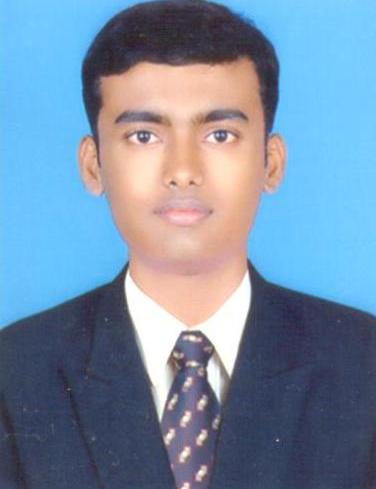 Mr. Floyd Tauro,
IV SEM E&E,
S N Mudibdri Polytechnic.
More Events