Placement Report - 2016
ANNUAL REPORT
With a constant vision of employment for every student, we at the placement cell, continue to strive to provide opportunities to our students to secure gainful employment and work towards the betterment of the entire student community.
"Our placement records speak for us. 150+ placements from the available 274. "
It gives me immense pleasure to present the Annual Placement Report for the Academic year 2015-16. S N Mudbidri Polytechnic has continues its tradition of being one of the best in placements in Dakshina Kannada. The Placement Cell, with the support of our Principal, and all the department and student coordinators, marked a substantial increase in the number of students hired from SNMP. We have a full-fledged training cell, Mr. Ramprasad, lecturer, Electrical and Electronics Engg. trains the students for aptitude tests.
We were fortunate to, have the visits of Mando Automotive India Pvt Ltd, Mahle Behr India Ltd a subsidiary of Anand group, Arvind Motors Pvt. Ltd, Regen Power Tech Pvt. Ltd., Magod Laser Pvt. Ltd., Neptune Controls Pvt. Ltd., Tractors and Farm Equipments, Wuerth Elektroniks India Pvt. Ltd., Ramco Cements Company among many others for pooled campus drive in our Campus this year.
It's a matter of great honor and pride for the cell that maximum students have been placed in various companies this year. Over 20 companies visited our campus and various other campuses for placements during this season.
The package offered varies from Rs. 1 lakhs to 2.5 lakh per annum. All the courses offered by S N Mudbidri Polytechnic continue to be in high demand in the industry. I am confident that through the Placement Cell, we provide a strong, industry ready human resource to the needy organizations and a platform to our students to shape up their personalities and achieve their career goals.
I would like to thank our principal, all the teaching and non-teaching staff and the student coordinators for sharing my responsibility. I would like to express my heartiest gratitude to all the training and placement officers of nearby polytechnics for coordinating pooled campus drives. I hope the year 2016-17 brings new opportunities for our students and the Cell continues to welcome many more organizations to hire the young budding talents of SNMP.
Jyothi
Placement Officer
04-04-2016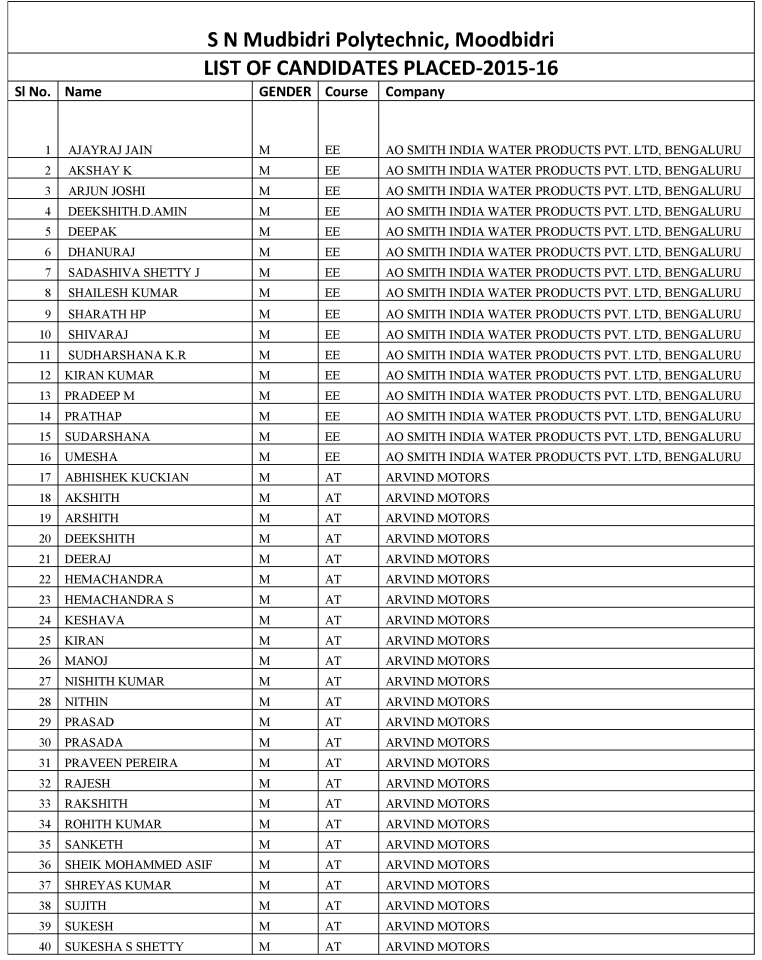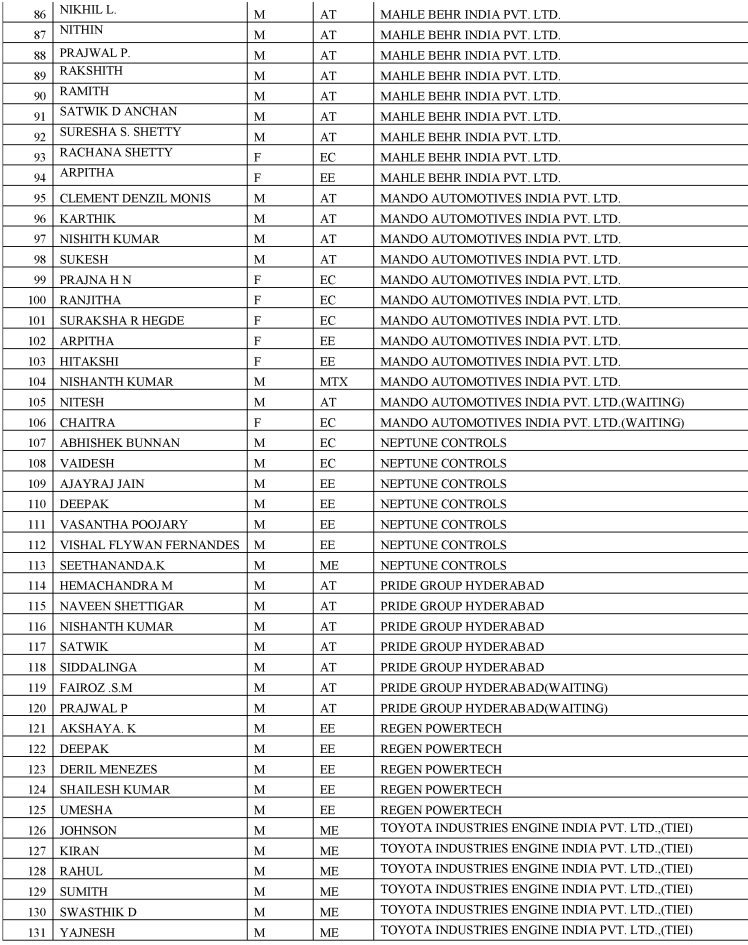 More Events